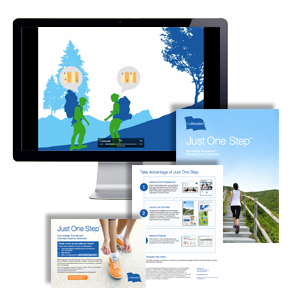 Just One Step utilizes print and digital resources to help employees overcome behavioral finance barriers and engage with their retirement plans.
Assess current engagement: Use The Standard's plan- and participant-level reporting tools, like Plan Review or RetireReady Tracker, to assess an employee's current engagement with your organization's retirement plan.
Launch Just One Step: Choose from an assortment of digital and print materials designed to encourage employees to enroll or increase their contributions.
Measure progress: Check back in by using Plan Review and RetireReady Tracker to assess results.
Digital Materials
Print Materials