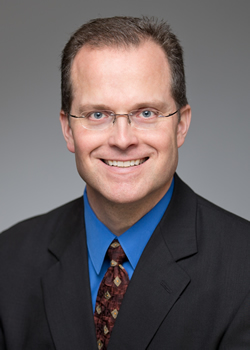 PORTLAND, Oregon — March 8, 2017 — Standard Insurance Company (The Standard) announced today that Brian Holman has been named assistant vice president of Absence Management, Short Team Disability and Contact Centers.
In his new role, Holman will oversee Absence Management and Short Term Disability claim operations, including intake and contact center processes based in Portland, Oregon, and White Plains, New York.
Holman started at The Standard in 1995 as a life benefits analyst and has worked in various roles of increasing responsibility throughout the Employee Benefits organization including Sales, Operations, Shared Services and Customer Service.
"Brian has a deep knowledge of the employee benefits landscape, understands claims, and looks for continuous improvement in the services we deliver to customers. He will be an excellent addition to the Life and Disability Services team," said David Payne, vice president of Life and Disability Services at The Standard.
Holman earned his bachelor's degree in political science at Oregon State University.
About The Standard
The Standard is a leading provider of financial products and services, including group and individual disability insurance, group life and accidental death and dismemberment insurance, group dental and vision insurance, absence management services, retirement plans products and services and individual annuities. For more information about The Standard, visit www.standard.com.
The Standard is the marketing name for StanCorp Financial Group, Inc., and its subsidiaries: Standard Insurance Company, The Standard Life Insurance Company of New York, Standard Retirement Services, Inc., StanCorp Mortgage Investors, Inc., StanCorp Investment Advisers, Inc., StanCorp Real Estate, LLC, and StanCorp Equities, Inc.
Contact
Bob Speltz, Senior Director, Public Affairs
971.321.3162