What Our Employees Say

"One of my favorite things at The Standard is tapping into the talent we have here. You can approach people who want to solve a customer issue or who want to develop new tools we don't have yet."

– Business Architect, IT

What Our Employees Say

"There are a lot of reasons I choose to work at The Standard. The company focuses on integrity and doing the right thing, and the culture is warm and supportive."

– Senior Actuarial Analyst

What Our Employees Say

"As a software engineer, I am consistently learning new technologies and using them to deliver value to the business and our customers."

– Software Engineer, IT

What Our Employees Say

"At The Standard we care about people and that is one of the many reasons I enjoy my job. We make a difference with every interaction we have."

– Employee Benefits Manager
Great People
Great Choices
We believe that people make a difference. Especially when they act with integrity and determination. It's that belief that allows us to work as a team to put people first and deliver outstanding customer service.
We've created an environment where great people make great choices.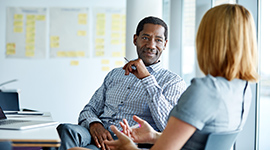 We provide insurance coverage to more than 6 million individuals nationwide. More than 30,000 employers trust us with their group insurance and retirement plans.
Learn More About Us >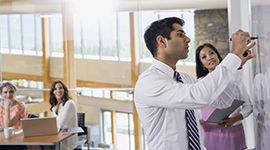 We believe in working together to create a future where everyone can be proud of their contributions.
Our Teams and Roles >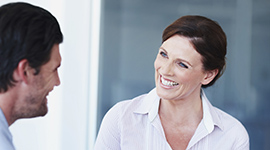 When you join our team, you'll find an environment focused on personal connection, collaboration and trust.
About Working Here >
Find Us. Find More.
Whether in our Portland, Oregon, headquarters or one of our 40+ regional sales and service offices, you'll find like-minded individuals working to make a difference. From coast to coast, The Standard invests in its people and their careers.
Portland Metro Area
Portland, Oregon
Downtown corporate headquarters, founded in 1906
1,800+ employees
Hillsboro, Oregon
10 miles west of downtown Portland, 400+ employees
Headquarters for StanCorp Mortgage Investors
Service center for absence, disability and life claims
Cincinnati, Ohio
Located downtown, 70+ employees
Regional service center for retirement plans

White Plains, New York
25 miles north of midtown Manhattan, 100+ employees
Service center for disability products

Altavista, Virginia
Opened August 2016
Plans to grow to 200+ employees by end of 2018
Service center for absence, disability and life claims
Our People
Want to be challenged to do your best while being supported and inspired?
At The Standard we're there for people when they need us most. From difficult life events to the joy of retirement, helping others really comes down to our people. See how our talent and passion set us apart.
What Our Employees Say

"One of my favorite things at The Standard is tapping into the talent we have here. You can approach people who want to solve a customer issue or who want to develop new tools we don't have yet."

– Business Architect, IT

What Our Employees Say

"There are a lot of reasons I choose to work at The Standard. The company focuses on integrity and doing the right thing, and the culture is warm and supportive."

– Senior Actuarial Analyst

What Our Employees Say

"As a software engineer, I am consistently learning new technologies and using them to deliver value to the business and our customers."

– Software Engineer, IT

What Our Employees Say

"At The Standard we care about people and that is one of the many reasons I enjoy my job. We make a difference with every interaction we have."

– Employee Benefits Manager
'One of my favorite things at The Standard is tapping into the talent we have here. You can approach people who want to solve a customer issue or who want to develop new tools we don't have yet.'
– Business Architect, IT
'There are a lot of reasons I choose to work at The Standard. The company focuses on integrity and doing the right thing, and the culture is warm and supportive.'
– Senior Actuarial Analyst
'As a software engineer, I am consistently learning new technologies and using them to deliver value to the business and our customers.'
– Software Engineer, IT
'At The Standard we care about people and that is one of the many reasons I enjoy my job. We make a difference with every interaction we have.'
– Employee Benefits Manager
Fraud Alert