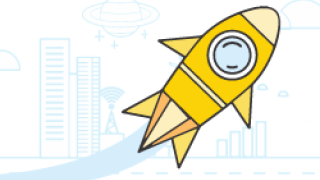 Plan for Health Care as You Plan for Retirement
As you're growing your retirement savings and planning for the future, keep this in mind:
We're living longer.
We'll be facing more health challenges.
Health care, especially prescriptions, will continue to get more expensive.
Insurance may cover fewer expenses.
You may already be saving to pay for housing, utilities, insurance, travel and major purchases in retirement. But have you factored in your future health care costs?
You probably won't have health insurance through an employer. You'll be responsible for paying your health insurance premiums and out-of-pocket costs.
$260,000
The average 65-year-old couple will need an estimated $260,000 to cover health care costs in retirement.1
43%
43% of already-retired Boomers say they're spending more on health care than they had planned.2
How will you spend your health care dollars?3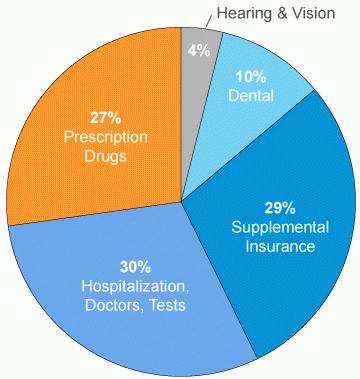 Countdown to a Healthy Retirement
Your Mission: Be Ready
5. Stick to healthy habits. This can help you spend less on medical care, now and in the future.
4. Add tax-free funds to your Health Savings Account, if you have one.
3. Invest for the long term by diversifying your portfolio. Your plan may offer pre-made portfolios or target date funds that address this.
2. Use a tool to estimate your future health care costs.
1. Keep saving for retirement. By saving more now, you'll have more money available to cover your health care expenses later.
| Goal | Age 30 | Age 45 | Age 60 |
| --- | --- | --- | --- |
| Target Savings Goal | ​10-15% each paycheck | ​15%-20% each paycheck | 20% each paycheck |
| Aim to Save | 1x annual salary | 3.5x annual salary | 7x annual salary |
Act now for a smooth liftoff in retirement. Enroll in your plan or log in to increase your contribution.
---
More About Saving for Retirement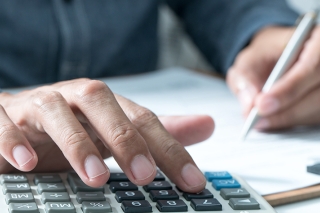 This calculator can help you quickly estimate how much you might need to save for retirement.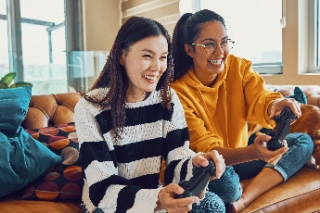 Explore your options for meeting two important financial goals — paying down your debt and saving for retirement.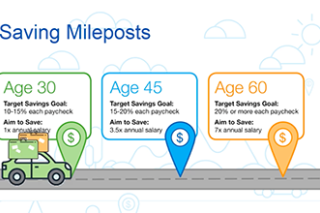 Only about one-third of Americans are saving for retirement. That adds up to a lot of people who'll struggle financially after they stop working.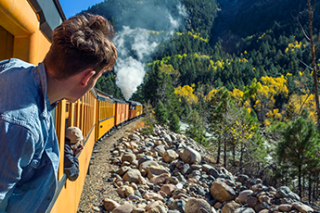 Developing a timetable for retirement is a good idea at any stage of your life and career. Here are key steps to move toward a more secure financial future.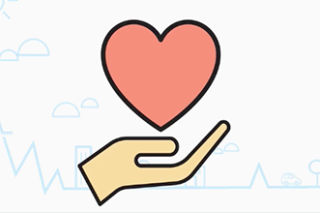 A good financial health checkup should include an examination of your debt. Want to diagnose your debt and make saving for the future easier? This topic includes a worksheet that can help. Or, watch the video.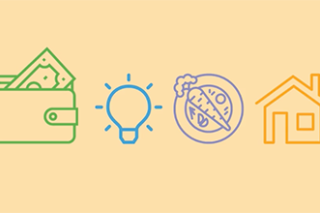 Creating a budget can be an important tool to help you save. Get started now and learn how to create a budget.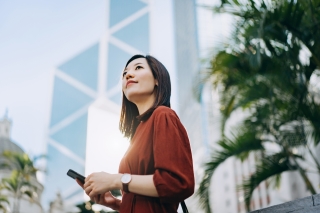 You're balancing a range of financial priorities. Planning for retirement should be high on the list. To help you focus, we've listed a few common obstacles faced by many people in your age group. You'll also find some basic actions you can take to start — or stay — on the road to saving.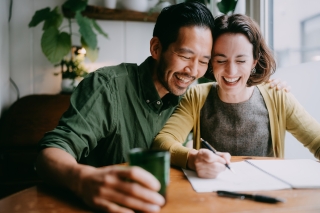 How much will you need in retirement? When you retire, you should generally plan on replacing about 80 percent or more of your pre-retirement income. Are you on track?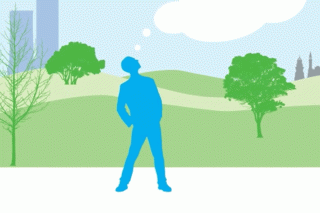 Before taking a loan from your retirement plan consider this: It may seem like a fast and easy way to access your account money, but is it really a good idea? Before you decide, take a moment to consider some of the risks and potential pitfalls.