Help Ease the Burden With Life Insurance
Life insurance pays a benefit directly to any beneficiaries you choose, such as your spouse, partner, children or other loved ones. It can help provide partial replacement income for your loved ones and cover costs, including:
Medical expenses
Funeral, burial and probate costs
Taxes and debts, such as credit card balances
Child care
Housing and other living expenses
Education
Spouse or partner's retirement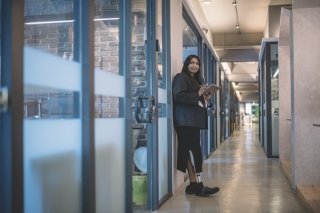 Get Financial Assistance After a Severe Accident
Accidental Death and Dismemberment insurance — known as AD&D — pays a predetermined amount if a covered accident results in your death. It may also pay benefits for a severe physical loss, such as a hand, a foot or your eyesight. These benefits can ease the burden of paying for specialized care and modified living arrangements.

Typically, employers offer Life and AD&D insurance together, but not always. Check with your employee benefits manager to see your coverage options.

Flexible, Family-Centric Benefits
Handle life's challenges with help — every day, on the road and after a loss.
Keep Your Policy
With our right to convert and portability options, you can buy coverage from The Standard if you leave your job.
Take Care of Your Family
After a death due to a covered accident, family members with AD&D insurance may be eligible for higher education, child care or career adjustment benefits.
Waive Your Premium for a While
After a total disability, you may qualify for a waiver of premium for a specific time period.
Terminal Illness Benefit
If you're diagnosed with a terminal illness, you can request a portion of your Life insurance funds early with our accelerated benefit.
Extra Services You Can Use Now
Life Services Toolkit¹
Your plan may include access to the Life Services Toolkit. This online resource can help you and your family prepare wills, funerals, and related legal or financial plans. In addition, your beneficiaries can receive up to 12 months of professional counseling services for grief, legal and financial matters.*
Travel Assistance¹
Travel securely with Travel Assistance. This service can help you prepare for trips, replace lost credit cards and passports, or find medical and legal services, anywhere, anytime. Check with your employer to see if you have this service.
AD&D Occupational Assistance¹
Get help returning to work in your organization after an accidental dismemberment, such as a loss of a hand or sight. If that's not possible, we'll help you find and transition into a new job.*
* Benefit limited to dismemberment.
Only 43%
of U.S. adults say they'd dip into their savings to cover an unexpected $1,000 emergency expense, while 25% would put the expense on a credit card.2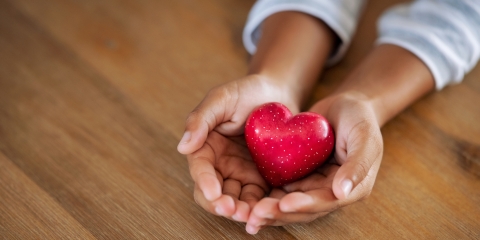 See How Life and AD&D Coverage Can Help
Read through examples of how this coverage helped employees and their families.3
Life Insurance Benefit
Karen's husband died while they were on vacation abroad. The loss devastated her family, but the Life insurance coverage he had through his employer made it easier to handle planned and unplanned expenses.
The $200,000 Karen received helped her pay for:
Funeral expenses
Remaining mortgage
Credit card and auto loan debt
Transporting remains to the mortuary
Living expenses for six months
Check to see if your employer's policy from The Standard includes these benefits.
Life and AD&D Benefits
Javier's wife had a fatal car accident on her way to work, even though she was wearing a seat belt and the car's airbag deployed. The death left Javier in shock.
Because his wife had Life and AD&D insurance through her employer, and because the death was the result of a covered accident, Javier received:
$100,000 in Life insurance coverage, which helped him pay off their mortgage
$100,000 in AD&D coverage, which also helped him pay off their mortgage
$10,000 AD&D Seatbelt benefit, which helped cover funeral expenses
$5,000 AD&D Airbag benefit, which also helped pay for funeral expenses
$10,000 AD&D spouse Career Adjustment benefit, which reimbursed Javier for classes he took to increase his earnings after his wife's death
Check to see if your employer's policy from The Standard includes these benefits.
AD&D Benefit Only
After his wife died in a skiing accident, Khalid and his daughter were grief-stricken. His wife was insured through her employer's Group AD&D insurance. Because the death was the result of a covered accident, the AD&D policy paid Khalid:
$100,000 AD&D benefit, which helped him pay off an auto loan and credit card debt
$20,000 Higher Education benefit, which reimbursed some of his daughter's college tuition*
* Amount paid over four years
Check to see if your employer's policy from The Standard includes these benefits.
Video: Why Life Insurance Matters
Watch a video about how Life insurance can help provide more financial security for your family.
Video: AD&D Coverage 101
Watch a video about Accidental Death and Dismemberment insurance and how it can help protect the people you love from financial loss.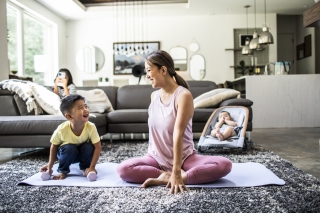 How Much Life Insurance Is Enough?
Figure out the amount of Life insurance to help your loved ones maintain their lifestyle.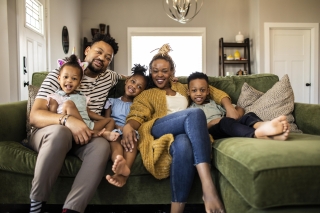 Help Protect Your Family's Finances
Would those you love face economic difficulty if you were gone today? If the answer is yes, then you need Life insurance. You may also want to add coverage for your spouse or children. Or increase your own coverage if your employer already provides basic Life insurance benefits.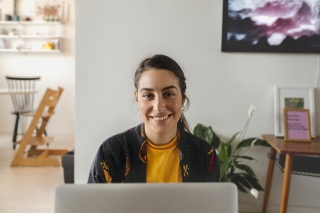 More About Workplace Benefits
Make the most of the benefits that your employer offers.