Vice President Individual Annuities Sales and Marketing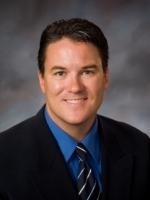 Rich Lane is the senior director of individual annuity sales and marketing at The Standard. He has been in the fixed annuities industry for almost two decades, with an emphasis on product and distribution development for brokerages, banks and broker/dealers. Rich was recently elected to the National Association for Fixed Annuities (NAFA) board of directors.
Articles by Rich Lane
For more articles by Rich Lane, please visit In the Media - Annuities.