The Standard Promotes Camille Tourje to Second Vice President, Compliance Officer
PORTLAND, Ore. — Standard Insurance Company (The Standard) has promoted Camille Tourje to second vice president, compliance officer. In her new role, Tourje will lead the company's corporate and product compliance functions while ensuring the company's policies and procedures promote the company's customer-centric values as well as statutory and regulatory requirements.
Tourje joined The Standard's legal department in 2011. Her most recent role was director of Compliance where she managed a team of compliance professionals who ensured the company's businesses complied with applicable legal and regulatory requirements.
"I am confident that Camille will be a strong leader for our compliance team," said Liz Fouts, vice president, chief legal officer and corporate secretary at The Standard. "Her expertise reflects most in her customer focus, business acumen and strong internal partnerships."
Tourje earned a Bachelor of Arts degree from Oberlin College and a Juris Doctor degree from Case Western Reserve University.
About The Standard
The Standard is a family of companies dedicated to helping customers achieve financial well-being and peace of mind. In business since 1906, we are a leading provider of financial protection products and services for employers and individuals. Our products include group and individual disability insurance, group life, dental and vision insurance, voluntary (employee-paid) benefits, absence management services, and retirement plans and annuities for employers and individuals. For more information about The Standard, visit standard.com or follow us on Facebook, Twitter or LinkedIn.
The Standard is the marketing name for StanCorp Financial Group, Inc., and its subsidiaries: Standard Insurance Company, The Standard Life Insurance Company of New York, Standard Retirement Services, Inc., StanCorp Mortgage Investors, LLC, StanCorp Investment Advisers, Inc., StanCorp Real Estate, LLC, and StanCorp Equities, Inc.
Contact
Bob Speltz, Senior Director, Community Relations
971.321.3162
Send a message
Media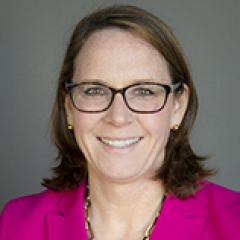 Camille Tourje
Download image