The Standard Names Kevin Mannino and Sarah McEleney National Sales Directors for Retirement Plans
PORTLAND, Ore. — The Standard announced today that Kevin Mannino and Sarah McEleney are joining Retirement Plan Sales — each in a new national sales director role. With the significant increase in demand for services in The Standard's $25 million-and-above asset market segment, the new roles were created to enhance the delivery of strategies and tools to these customers.
Mannino joins The Standard with 12 years of experience in the retirement industry. He spent most of his career generating new business for mid- to large-sized retirement plans at Prudential Retirement. Prior to joining The Standard, Mannino served as senior director of distribution at Principal Financial Group. He earned a bachelor's degree from the University of Connecticut and a master's from Villanova University in Pennsylvania.
McEleney has more than 20 years of experience in the retirement industry, mostly with mid- and large-sized retirement plans. She has worked as a retirement plan advisor and in a variety of recordkeeping roles including product development, sales and relationship management. Prior to joining The Standard, McEleney served as director of sales strategy at Transamerica. She attended Central Connecticut State University and currently lives in St. Petersburg, Florida.
"Our services are in record-high demand, so it's an exciting time for our team," said Jason Burlie, head of Retirement Plan Sales at The Standard. "The experience and expertise Kevin and Sarah bring to their roles is significant as we continually look for ways to improve how we meet the needs of advisors and clients in this market segment."
About The Standard
The Standard is a family of businesses dedicated to helping our customers achieve financial well-being and peace of mind. In business since 1906, we are a leading provider of financial products and services for groups and individuals. Our products include group and individual disability insurance, group life, dental and vision insurance, voluntary (employee-paid) benefits, paid family leave and absence management services, and retirement plans and annuities for employers and individuals. For more information about The Standard, visit standard.com or follow us on Facebook, Twitter or LinkedIn.
The Standard is the marketing name for StanCorp Financial Group, Inc., and its subsidiaries. Standard Retirement Services, Inc., provides financial recordkeeping and plan administrative services. Standard Retirement Services, Inc., is a subsidiary of StanCorp Financial Group, Inc., and all are Oregon corporations.
Media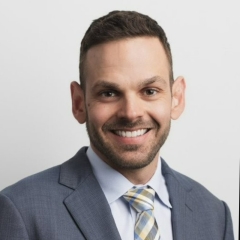 Kevin Mannino
Download image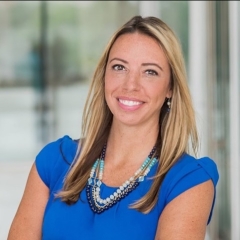 Sarah McEleney
Download image