Second Vice President, Individual Disability Insurance Sales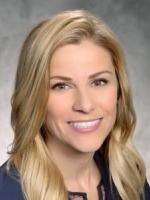 As second vice president IDI sales, Jill Frohardt leads the sales of individual disability insurance, both sold to individual consumers and through the workplace on a guaranteed standard issue basis. Jill joined The Standard as a regional director in 2014 and was promoted to her current position in 2018. Her 20 years of experience in the insurance industry has included claims, underwriting, product development and sales. She has focused on sales for the last 10 years. Jill holds a bachelor's degree in business administration from the University of Nebraska-Lincoln.
Articles by Jill Frohardt
For more articles by Jill Frohardt, please visit In the Media - IDI.