Workplace Possibilities Practice Consultant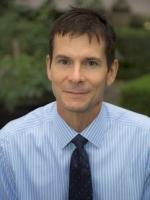 Jeff Smith is the Workplace PossibilitiesSM program practice consultant at The Standard and has worked in the vocational rehabilitation field for more than 30 years. In his role, Jeff is continually looking at ways to improve the Workplace Possibilities program to provide new and better stay-at-work and return-to-work services for both employers and employees. He shares the benefits of the program with new and existing clients, creates white papers and writes case studies to help make a difference for employers who are looking to be more successful in managing employee absence and disability.
Featured Articles
For more articles by Jeff Smith, please visit In the Media - Employee Benefits.
See Workplace Possibilities blog posts by Jeff Smith.