Get the Latest Information on Paid Family and Medical Leave Laws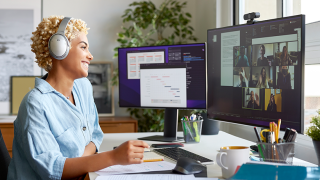 UPDATE: We wanted to make you aware of an update to Oregon employer responsibilities. On the same day as our webinar, September 29, Paid Leave Oregon posted their Model Notice (Poster). Along with providing this model notice, Paid Leave Oregon adjusted the posting requirement date to be no later than January 1, 2023. A copy of this notice can be found on Paid Leave Oregon's Resources page and is available in 12 languages. The Standard is actively creating our own version of this poster to provide to our customers, which will advise employees that their employer is providing Oregon PFML benefits under an equivalent plan with The Standard along with our contact information and instructions for filing claims.
PFML States Coming Soon: Make Sure You're Prepared
Learn how to help your clients navigate recent changes and updates to Paid Family Medical Leave.
In this webinar on Sept. 29, 2022, we discussed:
Overview of Oregon and Colorado PFML
Rule Making Process: Current status of OR and CO
Employer Private Plan Readiness for OR and CO
PFML and Statutory Updates
The Standard and PFML
Resources
Speakers
Jessica Bolar       
Jessica Bolar is a product manager with The Standard focused on developing new PFML offerings for numerous states while also working with in-force Statutory and PFL/PFML product offerings and absence management. Prior to this focus, she was responsible for product management of Short Term Disability, Statutory and Absence Management offerings and the interaction of these products. She has been at The Standard for 10 years and has a diverse background in employee benefits, client management, group disability insurance, family medical leave and absence management.
Lincoln Dirks       
Lincoln Dirks, a national practice leader for Absence Management, has been with The Standard since November 2001. Lincoln obtained his Bachelor of Science degree in business administration from Portland State University and his Juris Doctor degree from the University of Oregon School of Law. He also holds the following professional designations: Certified Employee Benefit Specialist; Fellow, Life Management Institute; Fellow, Life and Health Claims.
Brennan Malagamba       
Brennan Malagamba is an employee benefits specialist with The Standard. In this role, he is responsible for developing relationships with brokerage agencies to provide competitive, long-term benefit packages to employer groups. He focuses on Life, Short Term Disability, Long Term Disability, Supplemental coverages, Dental/Vision, Absence Management and now Paid Family and Medical Leave insurance. He has been with The Standard for five years and has a marketing degree from Oregon State University.
Related Links
---
More About Paid Family Leave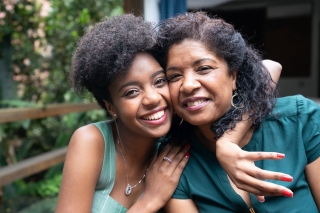 Event
Learn how to help your clients navigate recent changes and updates to Paid Family Medical Leave.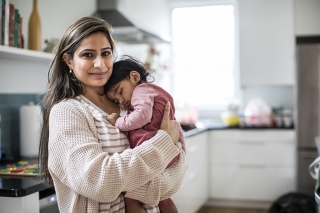 Event
Join us to learn how to navigate Paid Family Leave law.