Workplace Possibilities Senior Director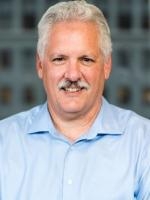 Brian Kost is the Workplace PossibilitiesSM program senior director at The Standard. He has been with The Standard since 2007 and was instrumental in creating the program that exists today. Brian implements and coordinates several on-site programs that allow employees to get back to work more quickly and maintain productivity, and he develops and maintains the metrics that monitor companies' success. With more than 30 years of experience, Brian is a results-driven manager with a successful track record of innovative program design in reducing absence, improving return-to-work outcomes and helping employees become more productive. He holds a master's degree in career and guidance counseling. He also is a certified rehabilitation counselor and ergonomist.
Featured Articles
For more articles by Brian Kost, please visit In the Media - Employee Benefits.
See Workplace Possibilities blog posts by Brian Kost.