Our company was built on the simple idea to be there for those who rely on us. For more than 115 years, this focus has helped us navigate challenges, earn the trust of those we do business with and make the most of opportunities to grow. It also guides our commitment to three of our main stakeholder groups — customers, employees and the communities we call home.
Our Environmental, Social and Governance Report shares how we ensure the long-term sustainability of the company, and measure and manage the impact our company has on our customers, communities and environment. It also highlights how we create a workplace culture in which each employee is valued and respected.
Environment
How we support a healthier environment for all including emissions, air and water quality, energy efficiency, waste management, community and employee engagement, and more.
Social
How we support stronger communities for our employees, customers and neighbors including our culture of caring, diversity, equity and inclusion, employee resource groups, corporate giving and sponsorships, annual employee giving campaign, recognition and more.
Governance
How we support responsible investing, promote and reinforce appropriate business conduct, ensure information security and customer privacy and responsibly govern our business operations.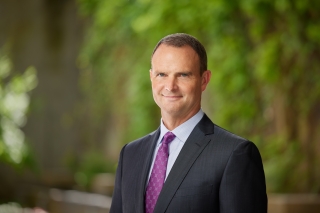 Pride in What We Do
At The Standard we take great pride in what we do — helping our customers achieve financial well-being and peace of mind. Our ESG Report outlines how the company does its work by supporting a healthier environment for all, investing in stronger communities and aligning our governance model with our values to ensure we always take the high road.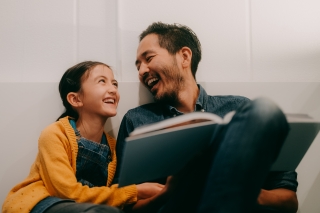 Environmental, Social and Governance Report
See how our strong foundation of solid business practices is creating a positive impact.
Demographics
3,585 employees

59.2% are female
24.9% identify as racially or ethnically diverse
7.6% identify as disabled
1.2% identify as a military veteran
Financial
$4.18 billion in annual revenue
$59.8 billion in assets under management and administration
Governance
5.9 years average director tenure
10 independent board directors; 15 directors in total; 20% are female; 47% identify as racially or ethnically diverse
Customers
More than 8 million nationwide
We Believe in Making a Difference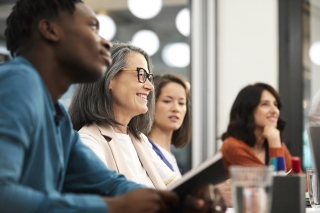 The Standard is committed to an open and inclusive culture that welcomes ideas and perspectives from all employees.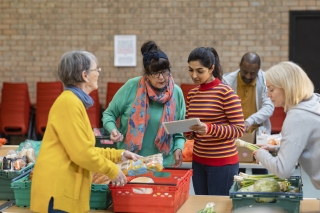 Take a look at how we give back through volunteering, our annual Employee Giving Campaign and a variety of other programs.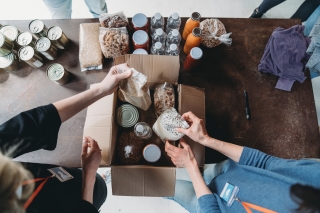 Our legacy of giving is grounded in a partnership between employees and the company to create opportunities and deliver results.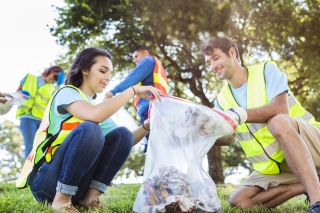 Healthy environments contribute to strong, vibrant communities. That vision guides our sustainability practices.