Workplace Possibilities Senior Director
Brian Kost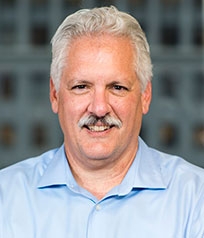 If you're looking for Brian Kost on any given weekend, peek inside his kitchen window. He's most likely perfecting a tasty Italian dish for his grandchildren to taste test. Or, he's putting in a roll of film and taking nature shots.
A recipe rock star and amateur photographer by night, Brian is the Workplace Possibilities Senior Director by day. He's been with The Standard since 2007 and was instrumental in creating the program that exists today. As part of the Workplace Possibilities team, Brian continues to identify future enhancements for the program. In his day-to-day duties, he implements and coordinates several on-site programs that allow employees to get back to work more quickly and maintain productivity. He also develops and maintains the metrics that monitor companies' successful Workplace Possibilities programs.
Brian has more than 30 years experience in vocational rehabilitation services and holds a master's degree in career and guidance counseling. He also is a certified rehabilitation counselor and certified ergonomist.