Workplace Possibilities Director
Brenda Smith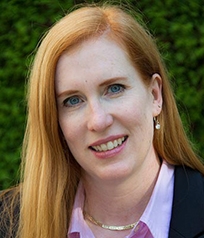 Growing up in a small Alaskan town instilled a love of the outdoors and an independent spirit in Brenda Smith. Her tight-woven community also exposed her to the ramifications of job loss and disability and the toll they can take on a family. This empathy for others led her to the field of human resources, where she gained experience in benefits, staffing and overall operations.
Her insights into the benefits world and background in customer experience led her to work with the Workplace PossibilitiesSM team in 2014, where she is now the director of the program. In this role, Brenda helps insurance advisors implement the Workplace Possibilities program with employers and oversees a team of return-to-work and Americans with Disabilities Act consultants.
When not at work, Brenda spends time with her husband, two children and dog, tests healthy recipes or watches college or professional football. She and her family also volunteer their time at the Oregon Food Bank.