Work From (Almost) Anywhere
Our flexibility-first approach combines the best parts of remote work with an intentional focus on building community, collaboration and strong teams. That means most of our positions can be filled by team members who live anywhere within the United States.
We welcome new remote employees with a package that includes a laptop, two monitors, a docking station, keyboard, mouse and a headset. An additional $400 helps you choose equipment to set up the perfect workspace.
But successful remote teams require more than technology. Our leaders have the resources and training to build and coach remote teams. Their focus on career development and team building helps ensure that you feel supported wherever your workplace happens to be.
Benefits You Can Count On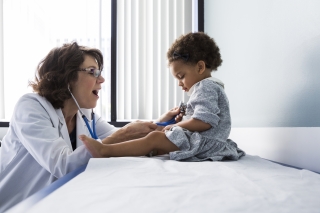 Health and Wellness
Medical, dental and vision insurance
Employer Health Savings Account contribution
Behavioral health support
Options for Disability, Life, Accident, Critical Illness and Hospital Indemnity insurance
Second medical opinion services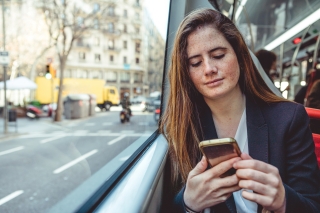 Financial Well-Being
Annual incentive bonus plan
Matching 401(k) contribution
$400 home equipment allowance for your home office
Transit pass subsidy, pre-tax parking benefit and bike garage
Tuition assistance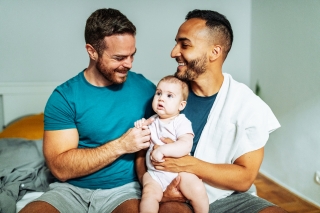 Family Support
$5,000 adoption and surrogacy assistance
Paid parental leave
Dependent-care assistance plan
Subsidized backup child care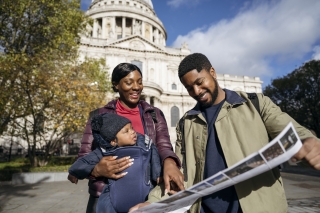 Time Away
Generous PTO accrual
11 paid holidays a year
Wellness days each year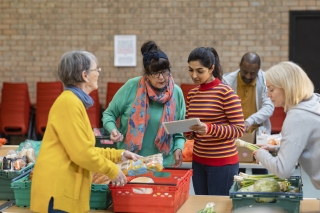 Community Engagement
Paid time off for volunteer activities
Generous match on your annual contributions to schools and nonprofits
9 Employee Resource Groups
Multitude of volunteer opportunities
Be a Catalyst for Change
When you work here, you'll be empowered to deepen your skills, develop your career and help our company continue to grow.
Grow Your Own Way
We believe in continuous improvement. With tuition reimbursement and extensive training programs, you can seize growth opportunities across the company as you expand your knowledge and skills. Follow a defined career path or define your own — with our support.
Be There for Your Community
We value giving back to our communities. Take time off to volunteer in your own community and help others get involved. Get matching donations to eligible nonprofits or schools and source even more funding through our charitable giving programs. Or enroll in nonprofit board training and learn to lead, right in your own community.
Collaborate and Spark Change
Each person working here can help influence change. Our employees — the people doing the work — are the experts who help us innovate and strengthen our products and services.
Access to Care
"The Standard's benefits go far beyond competitive paid time off, 401(k) matches and medical options. They also put a premium on our well-being. Access to child care and mental health care for me and my family at no extra cost was very appreciated during a really difficult time."
Absence Management Team, The Standard
Frequently Asked Questions
For us, hiring — like everything we do — is about people helping people. It's that simple. Here are answers to common questions about our hiring process.
What happens to my résumé after I submit it online?
You'll receive an automated response when we've added your résumé to our database. If your qualifications match the requirements for a position, a recruiter will contact you directly. If there isn't a match, you'll get a notification about the status of your application.
How can I update my résumé or contact information?
On our careers website, you can retrieve and update your résumé, or add attachments to your profile.
How do I request disability accommodations for the application or interview process?
If you're experiencing a disability and need assistance or accommodation with the application process, please call 971.321.7871. This number is only to help people with disabilities navigate the application process. General inquiries about application status will not be addressed.
Can I talk to someone about a specific position?
Unfortunately, we're unable to speak with applicants individually. We carefully craft our job descriptions to help you see if your qualifications are a match. To be considered for a job opening, please apply for a position and submit your résumé.
Are part-time jobs available?
Most of our roles are full-time, but occasionally we're looking for part-time employees. Please search our Career Center website and apply.
What training opportunities do you provide?
We offer in-house training to support professional growth. We also encourage employees to enroll in training to earn industry designations. For employees pursuing ongoing education, we offer tuition reimbursement options.
Do all jobs require insurance industry experience?
Depending on the position, we generally don't require insurance industry experience. We recruit and train employees from a variety of career backgrounds. If you believe you have the talent and skills for an open position, please apply.
Fraud Alert
The Standard is aware of an individual(s) posing as a company recruiter who is extending phony job offers using email. The "recruiter" is asking those offered a job to share personal and financial information in order to set up a direct-deposit account. The Standard has no affiliation with the individuals perpetrating this fraudulent activity. If you receive such a job offer or similar solicitation, we advise you to neither respond to nor provide any information to the sender.