Create the Future You Want
Working at The Standard is an opportunity to collaborate with like-minded people where your commitment and integrity are valued and encouraged. You'll be part of a team that inspires each member to make an impact. By focusing on a culture of performance, we'll continue to serve and delight our customers.
IT Careers
Looking to advance technology? Take on interesting challenges that stretch you and bring out your best.
Actuarial Careers
At the heart of our business, our actuarial careers offer diverse opportunities for professional growth.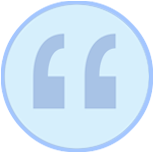 As a software engineer, I am consistently learning new technologies and using them to deliver value to the business and our customers.
Software Engineer, IT, The Standard
The Standard is aware of an individual(s) posing as a company recruiter who is extending phony job offers using email. The "recruiter" is asking those offered a job to share personal and financial information in order to set up a direct-deposit account. The Standard has no affiliation with the individuals perpetrating this fraudulent activity. If you receive such a job offer or similar solicitation, we advise you to neither respond to nor provide any information to the sender.