How to Support Employees in New Work Scenarios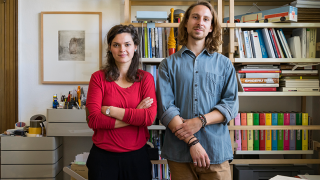 Work and where we do it continues to challenge employers as we wrap up year two of the pandemic. Some employees are returning to offices, while others are staying remote or splitting time between the two. Behavioral health and ergonomic issues are just two areas of concern. How can you best support employees in all work scenarios? And how can the right disability insurance carrier enhance your support?
Back to the Office
Setting a date and inviting workers back to their desks is the first step. Employers must also be aware that some returning employees may be struggling with behavioral health issues. These could include anxiety, depression, and drug and alcohol abuse.
Your employees may also be experiencing physical ailments after working in non-ergonomic setups, like the dining room table. You might see an increase in complaints about back, neck and eye strain.
Anticipate more requests for accommodations and follow these tips to help employees with the transition:
Continue to empower leaders to decide how to support their teams, like allowing flexible schedules.
For employees who will be sharing workstations, provide ergonomic equipment that they can easily adjust. Consider sit-stand desks with settings for people of different heights and needs.
Be ready to complete an interactive process for any employee who requests reasonable accommodations under the ADA.
Take time to show that you care about employees. Think beyond products and services, and listen with respect and compassion.
Staying Remote
Support for work-from-home employees should also focus on behavioral health and good ergonomics. Remind them to use employer-sponsored benefits to help with stress-related problems. And encourage workers to follow these best practices at home.
Get up and move. Watch Ergo Zombies and read about sit-stand desks for tips on working more activity into the work day.
Take a break from the screen. Practice looking away from the screen every 20 to 30 minutes to let your eyes adjust.
Sit in a neutral position when you're stationary for a long period of time.
Position your computer monitor at an angle and height so your neck is facing straight ahead.
How Your Disability Carrier Can Help
Disability carriers offer services that can help employees no matter where they're working. Look for a partner that offers:
Comprehensive stay-at-work services that can help employees stay on the job, whether they're remote, in the office or both
Robust return-to-work services that can help with the reopening process
Expertise in accommodations, ergonomic equipment, and assistive technology setup and training
Case-management services to help overcome barriers to returning to the office
Management training for supervisors
Behavioral health consultations
The COVID-19 pandemic continues to challenge employers. Find a way to view these challenges as opportunities. This may be your chance to create a nimbler and more effective workplace.
Get More Resources
Subscribe to our Workplace Possibilities Blog for regular insights. You can find Dr. Dan Jolivet on Twitter — Ask Dr. Dan @ The Standard.
---
More About Behavioral Health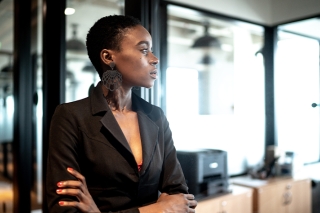 Employees' behavior and responses are affected by many factors, including trauma they may have experienced. Read how a trauma-informed management approach could help your company and workers.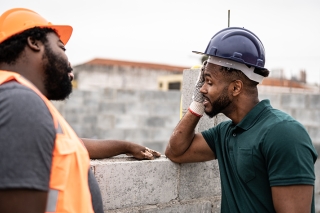 Helping employees get support is more important than ever. Get tips about creating psychological safety in the workplace and how it can help your employees.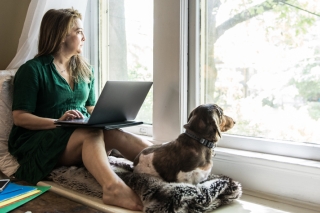 Your employees are probably facing Zoom fatigue and blurred lines between work and home. None of this is good for their behavioral health. What can you do to help?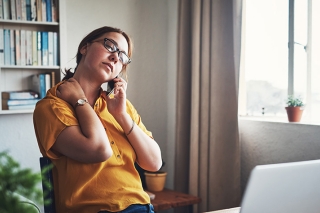 The relationship between mental health and physical medical conditions is becoming clearer. Understanding how they interact can help employers identify, plan for and support their employees.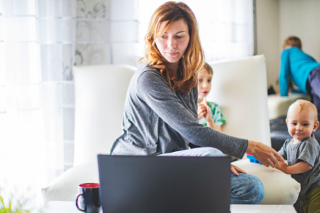 The pandemic has turned most lives and workplaces upside down. But for women, it's been especially challenging. Take a closer look at the crisis. And get tips and tools employers can share to support women — and all employees — dealing with burnout and mental health issues.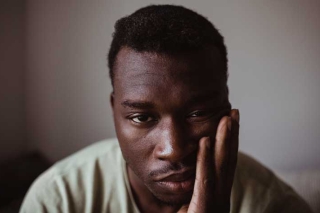 Almost half of workers are now suffering from mental health issues. Here's an update on what employees are feeling and how employers are stepping up during the pandemic. Plus three strategies to help ramp up resources and reduce stigma.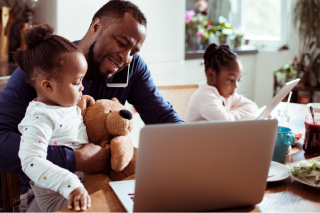 The pandemic has forced many employees to work remotely, and working parents suddenly found the added responsibility of helping their children adapt to remote learning. See how employers can help support employees with children during these extraordinary times.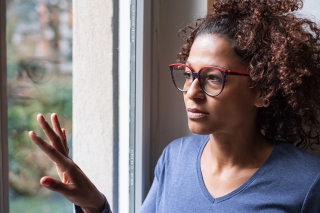 Recent events like stay-at-home orders and social unrest are escalating mental health issues, including PTSD. Here are practical solutions to help employees cope.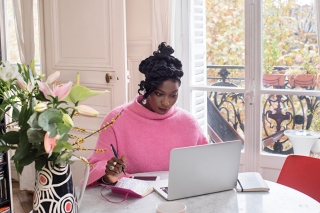 With so many employees now working from home, behavioral health issues can surface behind the scenes. Explore the challenges employees are struggling with during the coronavirus pandemic — and get a to-do list that shows what employers need to be doing now.