The Broad Benefits of an Effective Well-Being Program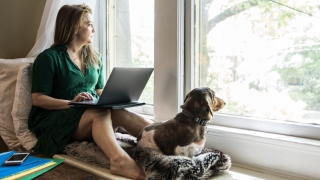 Mental health and substance abuse have been issues in the workforce for decades. The pandemic has made the situation critical.
Zoom fatigue and the blurred lines between work and home have affected employee productivity and morale.1 What can employers do to ease work-related stress and burnout? How should they address physical symptoms caused by less-than-ideal home workstations?2
Well-being programs can help you address these issues. These programs aim to reduce absenteeism, increase employee productivity, decrease injuries and lower disability-related costs. This type of resource also helps improve employee morale and loyalty.
Every well-being program has the potential to contribute to a healthy workplace.3 Wellness programs also provide a positive return on investment for employers.4 This means healthy employees and a healthy bottom line.
A Proactive Approach to Employee Support
Well-being programs focus on preventative support. This proactive element helps employees avoid illness and improves physical and mental health.
A strong program can encourage workers to bring their whole selves to work. A formal well-being effort can also help create a healthier workplace. Other possible outcomes are strong social connections, financial security, and a sense of community.5
These programs may include benefits like gym memberships and meditation classes. They often provide employee assistance programs with a range of counseling and support services.
What resources can you build into your approach? Consider employee resource groups, community volunteer projects, and diversity, equity and inclusion programs.
Here are some ideas to help you address workplace well-being:6
Make It Part of Your Culture
Review your company's mission statement. Make sure your purpose and values prioritize employee well-being.
Identify common issues and groups of employees who may be at risk for poor health outcomes.
Provide an EAP and encourage employees to use it. EAPs are a low-cost way to support employee well-being.
Consider other ways to create a culture of health. For example, wellness days provide time-off for employees to recharge.7
Connect With Your Employees
Communication is key with any benefit offering. You can't overcommunicate when it comes to reminding your workforce about benefits.
Use pulse surveys to learn about employee priorities.
Create a portal linking to benefits that support employee well-being.
Launch an anti-stigma campaign. This can reduce negative perceptions about mental health and substance use issues.
Involve Your Vendors
Vendors can be strong partners as you work to improve employee well-being.
Health insurers offer an array of services to support overall physical and mental health.
EAPs provide on-demand educational resources to improve employee well-being.
Disability insurance companies offer stay-at-work programs. Their strategy should include early intervention and accommodation for workers with medical conditions.
Take Advantage of Your Disability Partner's Expertise
Employers may not realize how their employee benefits partner can help ensure well-being in the workplace. The right carrier will focus on helping workers stay on the job and treat the whole person. This approach is an integral part of your well-being program and can help you achieve the best results.
Disability insurance replaces workers' income and provides peace of mind if they are unable to work. Carriers may also include guidance and training that supports employees' physical and emotional health.
The Standard's Workplace PossibilitiesSM program has helped more than 6,000 people stay at work and avoid a disability leave. This has saved customers more than $21.5 million and avoided 290,000 lost days since 2008.8
Workplace Possibilities has helped more than 17,000 workers return to their jobs sooner than their providers anticipated. The result has been a $45.8 million reduction in direct claim costs and more than 445,000 disability days avoided.9
Workplace Possibilities program staff members have provided resilience and well-being training to 24 groups and more than 500 people since the start of the pandemic.
Boosting your employees' physical and mental health is a win-win for your business. Take advantage of all the ways a well-being program can help.
Calls to Action
Learn more about Workforce Possibilities. Subscribe to our blog here.
Looking for more tools and resources to help with behavioral health in the workplace? Visit our Behavioral Health Resource Center.
Follow Dr. Dan Jolivet on Twitter at @Dr_Dan_Jolivet.
---
More About Behavioral Health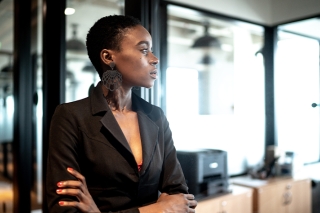 Employees' behavior and responses are affected by many factors, including trauma they may have experienced. Read how a trauma-informed management approach could help your company and workers.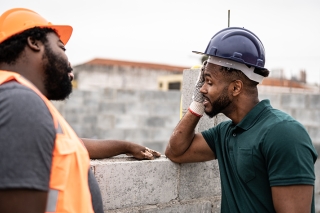 Helping employees get support is more important than ever. Get tips about creating psychological safety in the workplace and how it can help your employees.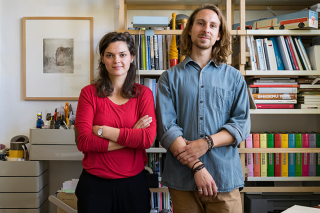 Work and where we do it continues to challenge employers as we wrap up year two of the pandemic. How can you best support employees in all work scenarios? And how can the right disability insurance carrier enhance your support?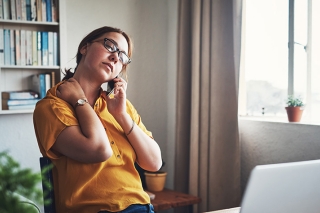 The relationship between mental health and physical medical conditions is becoming clearer. Understanding how they interact can help employers identify, plan for and support their employees.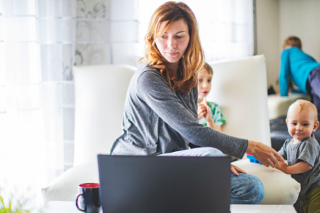 The pandemic has turned most lives and workplaces upside down. But for women, it's been especially challenging. Take a closer look at the crisis. And get tips and tools employers can share to support women — and all employees — dealing with burnout and mental health issues.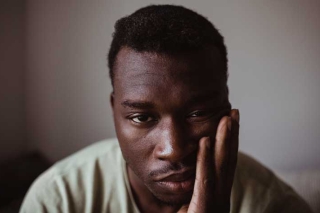 Almost half of workers are now suffering from mental health issues. Here's an update on what employees are feeling and how employers are stepping up during the pandemic. Plus three strategies to help ramp up resources and reduce stigma.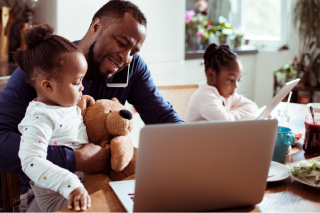 The pandemic has forced many employees to work remotely, and working parents suddenly found the added responsibility of helping their children adapt to remote learning. See how employers can help support employees with children during these extraordinary times.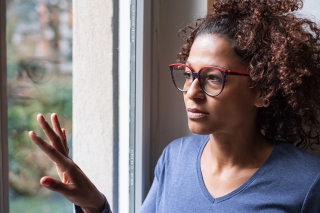 Recent events like stay-at-home orders and social unrest are escalating mental health issues, including PTSD. Here are practical solutions to help employees cope.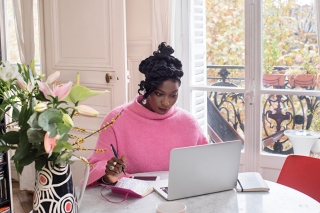 With so many employees now working from home, behavioral health issues can surface behind the scenes. Explore the challenges employees are struggling with during the coronavirus pandemic — and get a to-do list that shows what employers need to be doing now.