Boost Your Disability Management to Help Stop the Exodus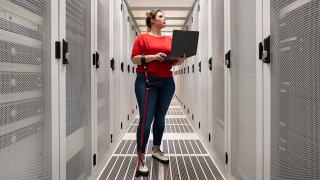 The COVID-19 pandemic has affected workplaces in many ways. And now, as employers are planning for remote, in-person or hybrid situations, huge numbers of people are deciding to quit their jobs. Last April alone, more than 4 million people left their jobs.1
Job retention is more important than ever. And while higher pay is one tool to help keep people in their jobs, how you manage disability can make a bigger difference. Your caring focus can show employees you support them and value their contributions. Employees who feel recognized and supported are more engaged — and less likely to leave.
For the best results, set up a plan that targets three areas:
Ergonomic services. These services help employees who are at work but are in pain or discomfort because of the design or configuration of their individual workspace. Helping them work more comfortably can head off more serious issues later.
Stay-at-work services. This is how you support employees who have a medical condition and are still working but are at risk of going on disability.
Return-to-work services. These are ways to help employees who are on disability but need an accommodation to safely and productively get back to work.
If you're feeling unequipped to set up a successful disability management program, you're not alone. Of more than 500 HR managers we surveyed, 64% scored a C, D or F for how they manage disability for their employees.2
A great solution is to partner with a provider who has the expertise you need. Look for a partner who'll provide training to your HR team, managers and employees, and evaluate the provider's current program and success metrics.
A good provider focuses on this — making sure you shine in the eyes of your employees. A true partner will recognize that the services and training they provide are not a reflection of them, but of you, the employer. Excellent service should be met with this kind of statement from employees: "Wow, look at what my employer provides." With your support, employees can be more engaged, productive and appreciative.
The Standard's Workplace PossibilitiesSM program provides stay-at-work and return-to-work services. Over the past 12 years, we've seen an 88% participation rate and a 63% return-to-work and stay-at-work success rate. And more than 92% of those who successfully stayed on the job or returned to work did not have a subsequent claim within two years of services of completing the program.2
Interested in learning more about Workplace Possibility program solutions? Subscribe to our blog.
---
More About Current Issues and Trends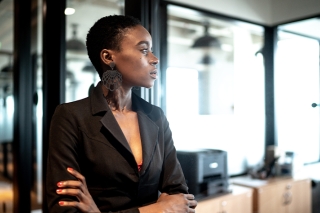 Employees' behavior and responses are affected by many factors, including trauma they may have experienced. Read how a trauma-informed management approach could help your company and workers.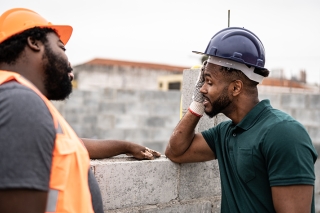 Helping employees get support is more important than ever. Get tips about creating psychological safety in the workplace and how it can help your employees.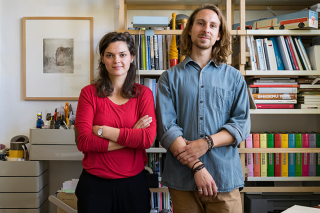 Work and where we do it continues to challenge employers as we wrap up year two of the pandemic. How can you best support employees in all work scenarios? And how can the right disability insurance carrier enhance your support?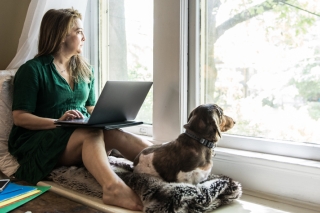 Your employees are probably facing Zoom fatigue and blurred lines between work and home. None of this is good for their behavioral health. What can you do to help?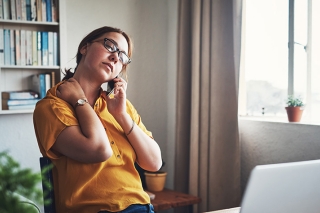 The relationship between mental health and physical medical conditions is becoming clearer. Understanding how they interact can help employers identify, plan for and support their employees.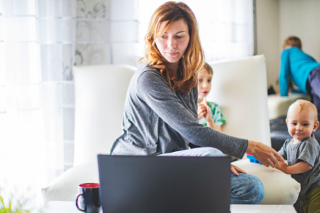 The pandemic has turned most lives and workplaces upside down. But for women, it's been especially challenging. Take a closer look at the crisis. And get tips and tools employers can share to support women — and all employees — dealing with burnout and mental health issues.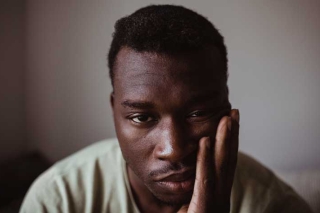 Almost half of workers are now suffering from mental health issues. Here's an update on what employees are feeling and how employers are stepping up during the pandemic. Plus three strategies to help ramp up resources and reduce stigma.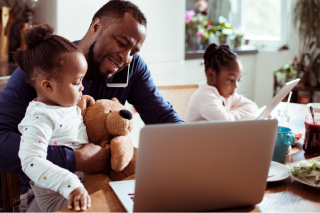 The pandemic has forced many employees to work remotely, and working parents suddenly found the added responsibility of helping their children adapt to remote learning. See how employers can help support employees with children during these extraordinary times.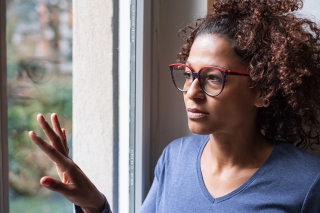 Recent events like stay-at-home orders and social unrest are escalating mental health issues, including PTSD. Here are practical solutions to help employees cope.