Better Absence and Disability Management Can Boost Talent Retention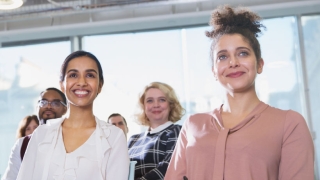 By Jung Ryu
Employers face serious hiring obstacles in today's competitive job market. Even if they succeed at securing top candidates, employers may not be doing enough to keep them. A good return-to-work or stay-at-work program will help keep an employee engaged and at work.
The Standard's Absence and Disability Readiness Index Report spotlights some practices employers need to improve. Think of this new study as a report card on how well U.S. employers are delivering on absence and disability programs.
In gathering the data, we found a disconnect between employers' confidence in how they're doing and their actual practices. How large? 60 percent1 of employers scored a C, D, or F for their efforts to manage employee absence and disability in the workplace.
Hiring Obstacles for HR Managers
We know that HR teams face many recruitment hurdles in the current economy. Here are several major challenges:
1. High turnover. U.S employers face an average overall turnover of 22 percent every year.2
2. Competitive labor market. Right now, employers are looking at historically low unemployment rates, as well as a skills gap for certain jobs. These hiring conditions are pushing them to offer higher total rewards packages to attract and keep top talent.
3. Rising medical costs. Health care costs remain one of the largest spending drivers for an organization. Cost increases have been averaging in the mid-single digits over the past few years. These escalating expenses could impact the financial wellness of employees.
4. Lack of program coordination. You may have a great suite of benefit offerings, but how well are these programs coordinated? Currently, a lot of waste exists in the system. Employees often aren't aware of the programs their employers offer. Even when they need them, employees don't use many of these programs well or effectively. A good stay-at-work or return-to-work program can leverage the benefits offered to employees.
Challenges Identified by Our Study
Our study sheds light on many areas where employers have room to improve. Here are a few:
Employers need to measure more. Too few employers with formal absence and disability programs measure their performance. Only about one-third of employers benchmark their absence and disability programs.
Legal compliance isn't easy. 61 percent of employers say that constantly changing disability laws and guidelines make it hard to know which ones to apply — and that the uncertainty makes it difficult to support employees. Three-quarters of HR decision-makers at large companies say they've dealt with complaints or lawsuits connected to absence practices. And, nearly as many have had complaints or lawsuits related to their disability management.
Support may be lacking. Organizational leaders aren't always committed to providing support for accommodating employee disability. In fact, it was the weakest area we uncovered. One example? More than half of the employers surveyed have no formal processes in place for return-to-work and stay-at-work programs.
Lessons From Our Research
Poor disability management may impact hiring and talent retention. Employers with formal disability management programs reported greater success in boosting employee engagement and controlling costs. Among employers with formal programs, 32 percent reported lower absenteeism and 37 percent reported better employee retention. 92 percent said that disability programs help control costs and reduce risk.
Weak absence and disability programs can lead to lost productivity and the need for more robust recruitment. And, mismanaging requests for accommodations may result in legal problems. All these factors can prevent employers from carrying out their vision.
See How Your Organization Is Doing
Are you delivering on absence and disability management? Take our quiz and access the report.
About guest blogger Jung Ryu
Jung Ryu is the national accounts practice leader for The Standard and is responsible for developing comprehensive disability management solutions that address the whole person to meet the needs of the most complex clients. He provides recommendations in all aspects of benefits, ranging from core to ancillary products. He focuses on providing strategic direction and advising stakeholders on the latest benefits trends.
---
More About Current Issues and Trends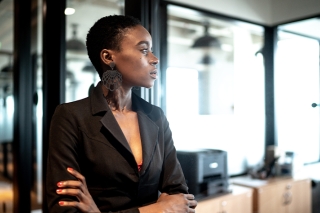 Employees' behavior and responses are affected by many factors, including trauma they may have experienced. Read how a trauma-informed management approach could help your company and workers.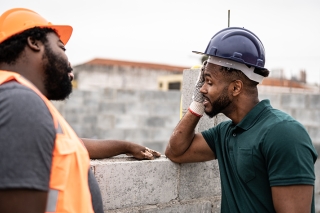 Helping employees get support is more important than ever. Get tips about creating psychological safety in the workplace and how it can help your employees.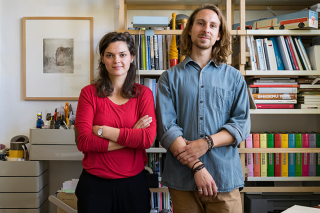 Work and where we do it continues to challenge employers as we wrap up year two of the pandemic. How can you best support employees in all work scenarios? And how can the right disability insurance carrier enhance your support?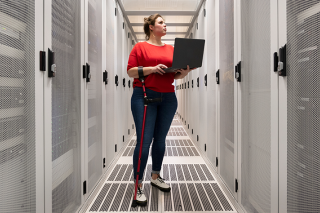 Employees who feel supported may be less likely to leave their jobs. See how strong disability management can help.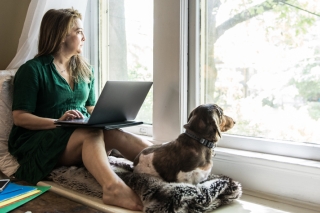 Your employees are probably facing Zoom fatigue and blurred lines between work and home. None of this is good for their behavioral health. What can you do to help?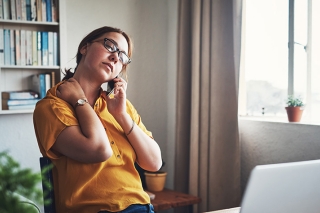 The relationship between mental health and physical medical conditions is becoming clearer. Understanding how they interact can help employers identify, plan for and support their employees.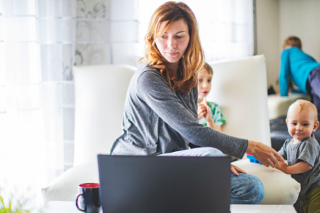 The pandemic has turned most lives and workplaces upside down. But for women, it's been especially challenging. Take a closer look at the crisis. And get tips and tools employers can share to support women — and all employees — dealing with burnout and mental health issues.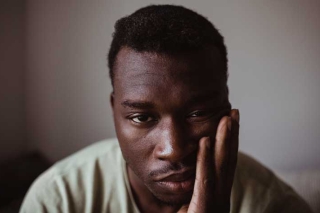 Almost half of workers are now suffering from mental health issues. Here's an update on what employees are feeling and how employers are stepping up during the pandemic. Plus three strategies to help ramp up resources and reduce stigma.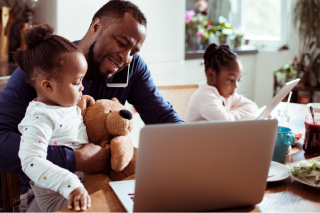 The pandemic has forced many employees to work remotely, and working parents suddenly found the added responsibility of helping their children adapt to remote learning. See how employers can help support employees with children during these extraordinary times.