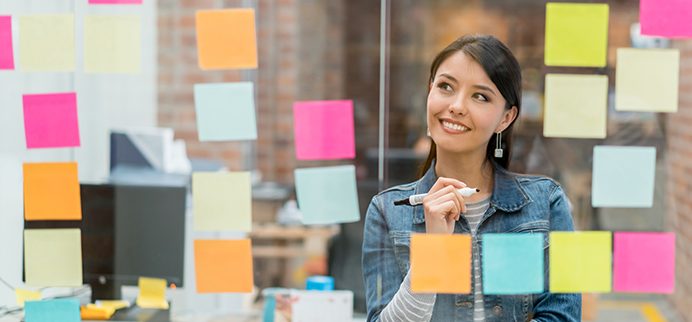 Employees want easy access to information when selecting their benefits. With the Voluntary Decision Support Tool, employees have a resource to help them make informed choices. They can review rates and claim examples. The tool also lets them take a self-paced benefits tour.
Two Ways for Employees to Make Informed Decisions
The Voluntary DST lets you tailor the enrollment experience. During open enrollment, you can customize messages on the Voluntary landing and enrollment pages.
You'll have the option to use our Persona-Based DST when you offer Accident, Critical Illness1 or Hospital Indemnity insurance.2 This tool uses customer insights to personalize the Voluntary enrollment experience for employees. As a result, they receive an introduction to the DST that fits their benefit-buying profile.
Sharpen Your Communication Strategy
Our Persona-Based DST includes a complimentary Voluntary Enrollment Analysis. This report details DST usage metrics and breaks down employee types at your organization. It also provides proprietary data from The Standard about employee buying and communications preferences, so you can shape messages for Voluntary benefits and more.
|   | Voluntary DST | Persona-Based DST |
| --- | --- | --- |
| Informative Videos | | |
| Mobile-Friendly Design | | |
| Self-Paced Tours | | |
| Benefit Claim Stories | | |
| Calculators | | |
| Customized for Each Client | | |
| Accommodates our full suite of Voluntary insurance products | | |
| "People Like Me" Employee Experience |   | |
| Voluntary Enrollment Analysis (with 20% or more employee participation) |   | |
| Requires offering at least one of the following products: Accident, Critical Illness or Hospital Indemnity insurance |   | |
Discover a One-of-a-Kind Enrollment Tool
Learn more by contacting your insurance broker or the employee benefits sales and service office for your area at 800.633.8575.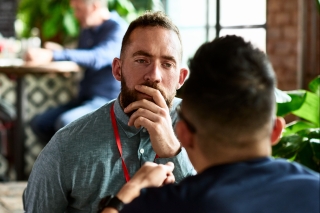 Working with The Standard on employee benefits lets you bring unique offerings and a proactive approach to your clients.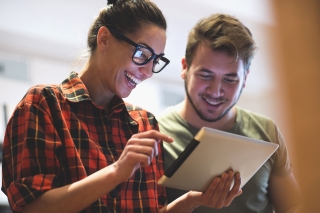 Ready EnrollTM is an online enrollment system that's flexible, easy to use and secure. Use it to streamline enrollment and help reduce time spent on administration.