Flexible Vision insurance plans let employers offer a highly valued benefit while managing the balance between features and cost.
Our plan designs work well for many companies, regardless of their size. The variety of plan provisions will help you save money on vision care services.
Plans are available on both an employer-paid and voluntary basis and are always backed by our commitment to excellent customer service.
Balanced Care VisionSM Plan I
Employees receive preferred pricing on a variety of vision-care services when they select providers from the VSP® Vision Care nationwide network of doctors.1 Discounts are also available for laser vision surgery.
Balanced Care VisionSM Plan II
This plan provides discounts through EyeMed'sSM national network of vision-care providers. The EyeMed Vision Care Access network includes some of the largest optical retailers in the United States, including LensCrafters®, Sears Optical®, Target Optical®, JCPenney Optical and most Pearle VisionSM locations.
Balanced Care VisionSM Plan III
Our most flexible plan takes the guesswork out of vision care. The benefits are the same for employees no matter which vision-care provider they choose.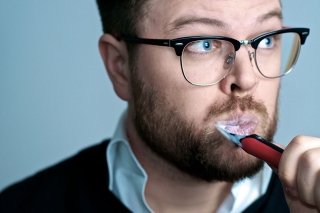 PolicyLink Dental + Vision Plan
This unique plan design lets your employees use a portion of the shared dental and vision annual maximum towards vision coverage.
Choose the Right Plan
Need more information about our Vision plans? Contact your local employee benefits sales and service office at 800.633.8575.