Engage Employees and Streamline Administration
The Standard recognizes that employers looking for online enrollment capability want a system that is flexible, easy-to-use and secure. We offer a solution with Ready EnrollTM, The Standard's online enrollment system.
Ready Enroll, which is designed to support The Standard's product offerings, streamlines the enrollment process and helps reduce time spent on administration. It is available to groups with a minimum of 250 eligible lives and at least one contributory line of coverage — at no additional cost to you.
Key Features
Flexible Options: Ready Enroll can support one-time or year-round enrollment.
Personalized Experience: Tailored employee options enhance the enrollment experience and make learning about insurance easy.
Secure Process: Our secure, web-based enrollment system uses 128-bit encryption and Secure Socket Layer (SSL) for all submitted information.
Easy Implementation: Setting up Ready Enroll is simple when you collaborate with key partners at The Standard. A dedicated enrollment team will walk you through the steps to implement and maintain the system.
24/7 Access: The system is available 24 hours a day to designated employer representatives who manage enrollment events.
Robust Reporting Options: Designated representatives can access a wide array of administrative reports or they can export data for their own needs.
System-Integrated Tools to Help Employees Make the Best Choices
The Standard's decision support tool helps employees understand all of their benefit options and choose what works best for them and their families. Before enrollment, they can learn about available benefits on our mobile-friendly website. During an enrollment event, they can easily access the decision support tool directly on Ready Enroll.
The customized decision support tool allows employees to:
Explore all of their insurance options
View informational videos
Read descriptions of real-life claims situations that illustrate the coverage benefits
Transition seamlessly from learning to enrolling
Partner With The Standard
We can help employers simplify benefits education, enrollment and plan administration. Partner with us to help your employees make smart benefit choices. Contact your insurance advisor or the Employee Benefits Sales and Service office for your area.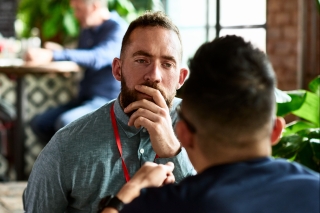 Working with The Standard on employee benefits lets you bring unique offerings and a proactive approach to your clients.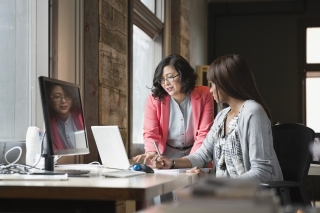 Your employees can make smarter choices about their benefits with our Decision Support Tool options: our Voluntary DST and our Persona-Based DST.