Recent Legislative Activity
October 19, 2022
New York
Effective Jan. 1, 2023, expanded definitions of qualified family members include siblings. Siblings who qualify for care for under the PFL program include biological siblings, adopted siblings, step-siblings and half-siblings—regardless of where the sibling resides (i.e., the sibling can live outside of New York State and even outside of the United States).
Learn More About Paid Leave in New York
September 30, 2022
Oregon
Paid Leave Oregon posted their Model Notice (Poster) on September 29, 2023. Along with providing this model notice, Paid Leave Oregon adjusted the posting requirement date to be no later than January 1, 2023. A copy of this notice can be found on Paid Leave Oregon's Resources Page and is available in 12 languages.
Learn More About Paid Leave in Oregon
August 24, 2022
South Carolina
South Carolina state workers will be eligible starting Oct. 1, 2022, for paid time off for the birth, adoption or foster placement of a child. State employees are entitled to six weeks paid leave after giving birth and two weeks paid leave following co-parent's birth of a newborn child. State employees are also entitled to two weeks paid leave after initial legal placement of a child for adoption or foster care.
Sign Up for PFL Updates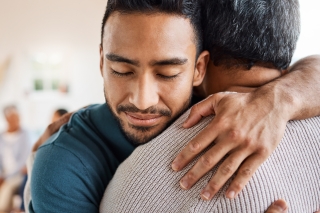 Simplify Employee Leaves
Get expert support to understand PFML compliance and manage employee recovery so you can focus on your organization's core mission.