Recent Legislative Activity
December 9, 2022
Vermont
At a 12/6 press conference, Governor Scott announced a three-stage rollout of the Vermont Family and Medical Leave Insurance Plan, the state's voluntary PFML insurance program. The Hartford will administer the program, which will reimburse up to 60% of an employee's wages for six weeks for qualifying absences. Benefits will be available for the state's 8000 employees starting July 1, 2023. Private and public employers with two or more employees may join beginning in 2024 and employers with fewer than two employees and individual workers may join in 2025.
Sign Up for PFL Updates
November 28, 2022
Oregon
Great news! The Standard's Oregon Paid Family Medical Leave product is the first in the industry to be approved by the Oregon Department of Business and Consumer Services. With this approval, The Standard is ready to support our clients with their equivalent plan application.
Learn More About Paid Leave in Oregon
October 27, 2022
Washington
The state's Employment Security Department recently announced that the rate will increase from 0.6% to 0.8% to keep pace with the program's usage. The rate increase was recommended to address Washington's Paid Family Leave Program Deficit.
Learn More About Paid Leave in Washington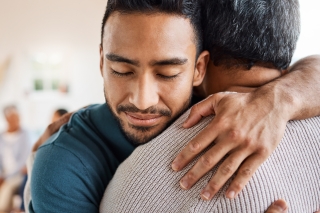 Simplify Employee Leaves
Get expert support to understand PFML compliance and manage employee recovery so you can focus on your organization's core mission.