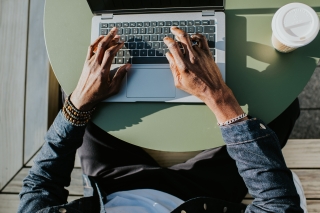 Calculate PFML Benefits
Use this calculator with your employees to help them get a quick estimate of their PFML benefit amounts.
Recent Legislative Activity
November 21, 2023
Minnesota
Minnesota has enacted a Paid Family and Medical Leave (PFML) bill, which will provide employees up to 20 weeks of PFML per year. The program is launching for Minnesotans in 2026. It provides paid time off when a serious health condition prevents an eligible employee from working, when they need time to care for a family member or a new child, for certain military-related events or for certain personal safety issues
July 21, 2023
Florida
Effective: May 25, 2023 
Florida enacted House Bill 721, which establishes the Florida Paid Family Leave Insurance Act. This Act allows a licensed insurer to issue a policy covering the benefits related to paid family leave. Under the bill "paid family leave insurance" is insurance issued to an employer which is related to a benefit program provided to an employee to pay for part of the employee's income loss due to leave taken for:
The birth of a child or adoption of a child by the employee;
Placement of a child with the employee for foster care;
Care of the employee's family member who has a serious health condition; or
Circumstances arising out of the fact that the employee's family member who is a service member is on active duty or has been notified of an impending call or order to active duty.
Family leave insurance may be written as an amendment or a rider to a group disability income policy, included in a group disability income policy, or written as a separate group insurance policy purchased by an employer. The bill provides additional requirements for an insurance policy under the Act, including more details regarding leave reasons, benefit periods, waiting periods, amount of leave and benefits.
See the Full Language of the Act
July 21, 2023
Alabama
Effective: Aug. 1, 2023
Alabama enacted House Bill 141, which creates the Alabama Paid Family Leave Income Replacement Benefits Act. This Act authorizes insurers providing employee disability policies to expand their fully insured disability benefits offerings to include family leave taken by an employee, through employer-sponsored group insurance policies or voluntarily purchased employee policies. Leave reasons that may be covered by these new policies include the following: 
Participate in providing care, including physical or psychological care, for a family member of the employee made necessary by a serious health condition of the family member;
Bond with the employee's child during the first 12 months after the child's birth, or the first 12 months after the placement of the child for adoption or foster care with the employee;
Address a qualifying exigency as interpreted under the Family and Medical Leave Act, arising out of the fact that the spouse, child, or parent of the employee is on active duty, or has been notified of an impending call or order to active duty, in the Armed Forces of the United States;
Care for a family service member injured in the line of duty; and
Take other leave to provide care for a family member or other family leave as specified in the insurance policy.
The insurance policy will indicate the length of family leave benefits available for each covered family leave reason, which must be at least two weeks during a period of 52 consecutive calendar weeks. The Act provides additional details and direction as to the requirements for these new insurance policies.
Sign Up for PFL Updates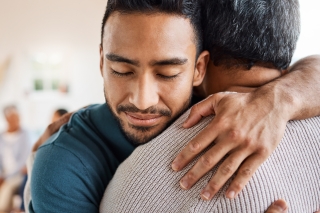 Simplify Employee Leaves
Get expert support to understand PFML compliance and manage employee recovery so you can focus on your organization's core mission.