The Sandwich Generation and Caregiving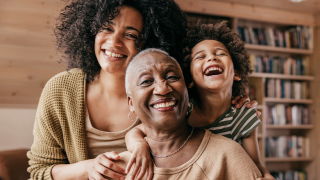 Have you heard of the Sandwich Generation? We're all familiar with how the various generations currently in the workforce are labeled — Boomers, Gen X, Millennials, Gen Z. But one generation is always in the workforce regardless of what time period we're discussing: the Sandwich Generation. The Sandwich Generation consists of workers who are usually in their thirties or forties and are currently responsible for — or "sandwiched" between — caring for both their children and their aging relatives.
While this loosely defined group has always existed in some form, workplaces in the present and near future will begin to see paid leave utilized by this group more than ever — to care for themselves and to care for their loved ones.
The Sandwich Generation consists of people, typically in their thirties or forties, responsible for the care of their own children and as well as their aging relatives.
Increase in Population and Aging Family Members
Compared to previous generations of the modern workforce, not only are people living longer, but the population of family members with caregiving needs is growing. These two groups are increasingly relying on the Sandwich Generation for their caregiving needs.
The Sandwich Generation must balance caring for their aging family with the needs of their own children. As these two caregiving needs increase, so does the pressure on the current set of Sandwich Generation workers.
In 2020, nearly one in five Americans provided unpaid care to an adult with health or functional needs.1
A Disproportionate Challenge for Women
Women disproportionately have to balance work and caregiving at home. As of 2020, 61% of family caregivers were women. Without leave options, women may scale back their careers rather than taking temporary leave. As an example, before the pandemic hit in early 2020, women held 50% of all jobs. By the end of 2020, when the pandemic was in full swing and home caregiving needs were at their peak, women held only 47% of jobs.3 As women return to the workforce, their caregiving demands — and accompanying work challenges — will likely remain the same.
An estimated 11 million caregivers classify as the Sandwich Generation by providing unpaid care to an adult while also caring for children in the home.2
How Employees Are Affected
When these double-duty caregiving needs fall on an employee, it can lead to extra challenges and changes in perceptions in the workplace such as:
Lack of flexibility at work.
Feeling like they need to be available to work at all hours, i.e., "always on."
Worry that their performance is being negatively judged because of their caregiving responsibilities.
Discomfort sharing with teammates or managers the challenges they're facing.
"Presenteeism" or not fully functioning while in the workplace because of an illness, injury, or other condition. Even though the employee may be physically at work, they may not be able to fully perform their duties and are more likely to make mistakes on the job.
Between February 2020 and January 2021, women in the U.S. lost more than 5.4 million net jobs.4
They are especially likely to want more help or information with a variety of caregiving challenges including managing their own emotional or physical stress, identifying and coordinating services or support for their caregiving recipient, or choosing a home care agency or living facility.
Roughly a third of sandwich generation caregivers report a high level of emotional stress and a fifth report high levels of financial and physical strain.2
To help support your employees who are also caregivers, be sure to review your Paid Family and Medical Leave policy and how it can be used to support their family members. To learn more about PFML and preparing your workplace to support your employees, visit The Standard's Paid Family and Medical Leave resources. You'll find articles, tools, and information about the latest PFML news.
---
More About Demographic Groups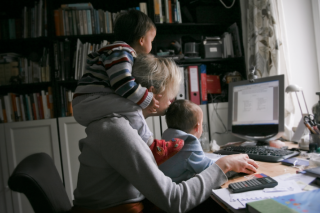 Almost 1 million mothers have left the workforce since the pandemic began. Explore the numbers, reasons and ways that paid family and medical leave can help.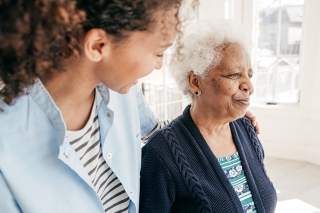 Only 60% of employers offer family leave policies — often unpaid. A new study by The Standard and DMEC shows the impacts of caregiving on U.S. workers and the need for more flexible support. A recent webinar also offers solutions that go beyond leave.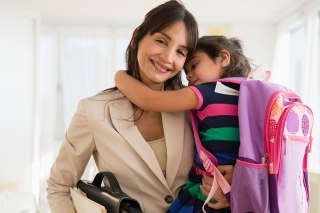 Do paid family leave laws help women stay in the workforce? Yes! A recent study shows that PFL laws can dramatically lower the number of women who drop out of the workforce after having a baby. See the difference PFL makes.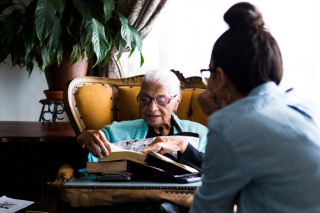 Taking care of aging relatives is taking a growing toll on millions of Americans. Who's paying the costs — in time, careers, incomes and productivity? See what's weighing workers and employers down. And what's looking up.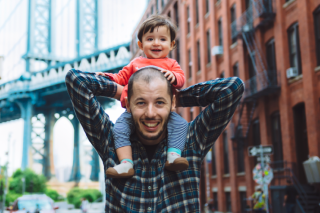 One gift that most dads in the U.S. did not get on Father's Day? Paid paternity or family leave. See why new dads don't take more time off — and why it matters so much. Explore the current state of parental leave and find out where men, women and policies stand on caregiving.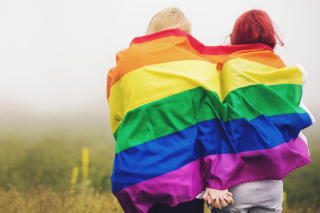 Wondering how family leave policies can impact LGBTQ employees and their families? Read about the challenges they may face as they care for their loved ones.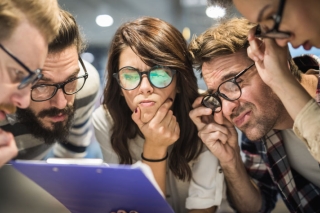 Trying to keep track of all the legislative action on Paid Family Leave can make your head spin. Here's a one-stop guide to what's happening now and what's on the horizon for 2019. Plus, a look at how political power shifts could favor the push for Paid Family Leave.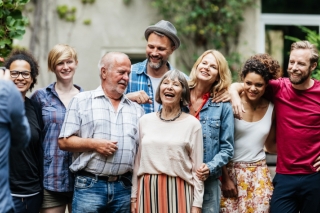 Two-thirds of all employees would leave their job for better family/lifestyle benefits. From Millennials to Gen X, Boomers and even Gen Z — each generation values time off to care for family members. Explore what is driving Paid Family Leave to the top of employees' wish lists.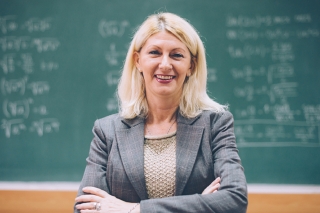 Does NY Paid Family Leave apply to teachers and clergy? What about voluntary coverage? You don't need a Ph.D. to figure out who to cover. Just check out our quick crash course.