Majority of Americans Support Paid Leave – What Does That Mean for Employers?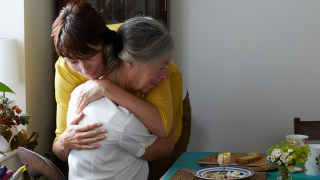 Survey results from Morning Consult1 found Paid Family and Medical Leave and Paid Family Leave policies continue to have majority support among Americans. Other family-friendly policies, such as a renewal and expansion of child tax credit, also received support. Let's look at four statistics from Morning Consult's survey — and what they mean for employers.
74%
of adults surveyed support passing a law to ensure access to PFML. Only 15% of adults surveyed opposed.
73%
of adults surveyed support increasing funding to help parents access affordable, quality healthcare. Only 16% of adults surveyed opposed.
72%
of adults surveyed support expanding access to childcare subsidies in low- and middle-income families. Only 17% of adults surveyed opposed.
73%
of adults surveyed with no children under 18 said they support PFL. 77% of adults surveyed with kids under 18 said they support PFL.
What This Means for Employers
For employers, this means employees with children and those who care for other family members need support.
And it's not just employees with kids under 18 who support these policies — Congressional action to increase childcare funding also has broad support from both parents with children under 18 and those with no children under 18.
For those unsure about why support for paid leave and childcare is important to American adults, let's talk about it.
The U.S. currently has a tight labor market. With unemployment this low, the demand for labor is greater than the supply, which can fuel inflation.2
This means the U.S. needs more workers to enter the labor force. 40% of households have children under the age of 18.3 The need for policies that allow parents to not choose between working and caring for their children is clear.
So, what can employers do to help?
Supporting Your Employees
Partner with a carrier that offers an absence management program. This can help simplify administration and support compliance. Check out our Absence Management Services to find out more about the support these programs offer. Benefits providers with expertise in paid leave administration can also help employers provide a smoother experience in the face of changing laws.
If your state allows a choice between state and private plan administration, consider choosing a private plan paid leave solution. This may give your employees a benefits experience tailored to their needs.
Bookmark The Standard's interactive map to stay on top of the latest legislative changes to paid leave in your state. Or visit our PFML resource center.
Feeling social? Follow The Standard on Facebook, LinkedIn and Twitter with the hashtag #PaidFamilyLeave.
---
More About Legislative Activity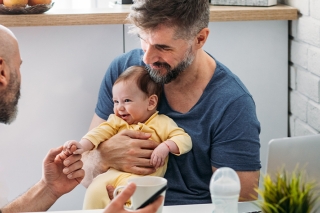 Paid Family and Medical Leave and Paid Family Leave laws can feel like a moving target. Read about 5 PFML and PFL tips that can help you plan rather than scramble.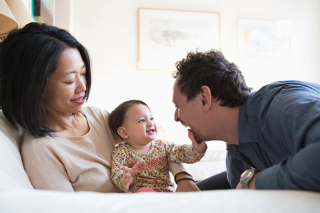 Oregon, Connecticut and New Hampshire are making important paid leave moves that could impact your programs.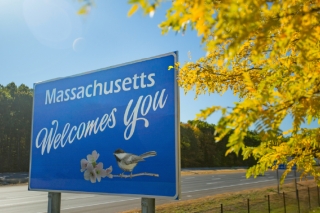 Leave laws keep getting more complicated. For employers in Massachusetts, that means you can expect to see complex leave interactions now that the state's paid family and medical leave program is in effect as of Jan. 1, 2021. Here's what you need to know about integrating PFML with disability and other leaves.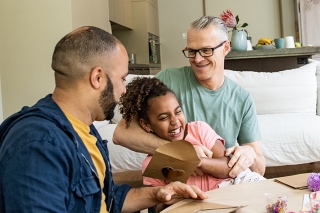 As more states pass PFML legislation, employers may want to have one blanket policy that covers all employees. But that could lead to compliance risks because each program has its own nuances. See what's similar — and what's not.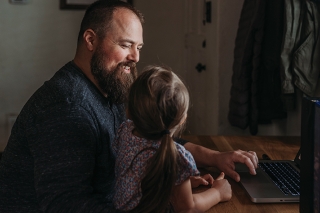 Big changes are coming for the California Family Rights Act. Employees will have more rights and employers will have more responsibilities. Find out about both.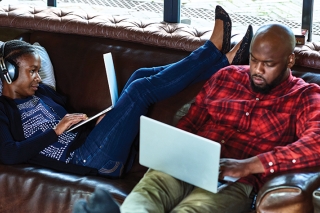 Thinking of a private plan for Paid Family and Medical Leave in Connecticut? There's a lot to know and do — including registering your business. Read this post for dates and details.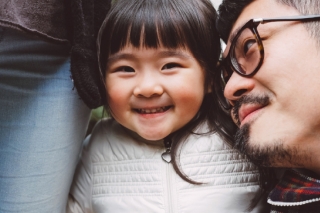 We found that 60% of employers don't feel very well prepared to administer their new state-mandated paid leave program.* Here are quick insights and resources to help you get ready. Plus, check out our recent PFML webinar for employers.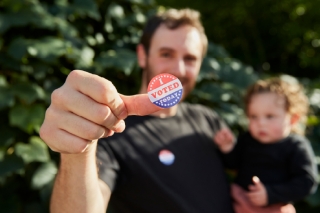 A first for Colorado and PFML! State voters passed a paid family and medical leave law — with 57% voting "yes" to ballot measure 283 on Nov. 3. See what comes next.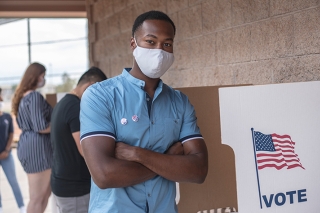 Two states and PFML programs to keep your eye on: New York and Colorado. New York announced its 2021 PFL premium and benefit increases. And Colorado residents will vote on a Paid Family and Medical Leave Initiative on Nov. 3, 2020. Here's what you need to know.