California Expands Family Rights Act in 5 Major Ways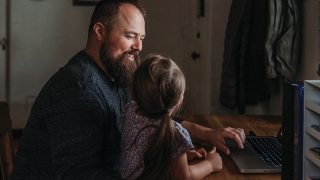 What's New for California Family and Medical Leave?
Amendments to the California Family Rights Act will have a significant impact on leave in the state. On Jan. 1, 2021, these changes will:
Widen the circle of employers who must offer family and medical leave
Expand the list of relations for whom an employee can take leave
Grant leave for an urgent need related to a family member's active military duty
Ensure 12 weeks each of child-related leave for parents working for the same employer
Not allow an employer to refuse to reinstate qualifying "key employees"
1) More Small Employers Included
Before Jan. 1: Under CFRA, employers didn't have to provide family care and medical leave for an employee at a worksite with fewer than 50 employees in a 75-mile radius. Nor did the New Parent Leave Act require them to provide baby-bonding leave for an employee at a worksite with fewer than 20 employees in a 75-mile radius.
After Jan. 1: The new law, SB 1383, repeals both CFRA and the NPLA, requiring more small employers to provide leave. Employers with at least five employees must grant up to 12 workweeks of unpaid job-protected leave during any 12-month period for certain covered reasons. The employer has to maintain the employee's coverage under a group health plan for the entire leave. That coverage must be provided at the same level and under the same conditions as if the employee had stayed in the job continuously.
2) More Family Members Make the List
Before Jan. 1: The prior CFRA statute permitted leave to care for a family member only if the family member was the employee's child, parent, spouse or domestic partner.
After Jan. 1: SB 1383 expands the list of covered family members. Eligible employees may now take leave to bond with a new child or to care for themselves or a child, parent, grandparent, grandchild, sibling, spouse or domestic partner.
3) Military Need Added
Before Jan. 1: The old law did not include military exigency as a reason for leave.
After Jan. 1: The new law requires employers to provide up to 12 weeks of unpaid job-protected leave during any 12-month period for reasons related urgent military need. SB 1383 covers the active duty or call to active duty of an employee's spouse, domestic partner, child or parent who is a member of the U.S. Armed Forces.
4) Leave for Parents Working for the Same Employer Increased
Then: Under the previous law, if both parents of a child worked for the same employer, that employer only had to grant both employees a combined total of 12 weeks of leave.
Now: SB 1383 requires an employer who employs both parents of a child to grant up to 12 weeks of leave to each employee.
5) Reinstatement Rules Updated for the Highest-Paid 10%
Before Jan 1: The law exempted employers from job reinstatement for salaried employees in the highest-paid 10%. That meant an employer could refuse to rehire these "key employees" if they sought back their jobs for qualifying reasons.
After Jan 1: An employer can't refuse to reinstate key employees to their job when they request it under approved circumstances.
What Hasn't Changed
Under SB 1383, employees will still need to meet eligibility requirements to qualify for family and medical leave. That includes 12 months of service and 1,250 hours worked for the employer in the previous 12-month period.
Compare California With Other States
Visit our interactive U.S. map to see how California's family and medical leave programs stack up against other states. And sign up to receive email alerts about newly posted content.
Feeling social? Follow The Standard on Facebook, LinkedIn and Twitter with the hashtag #PaidFamilyLeave.
---
More About Legislative Activity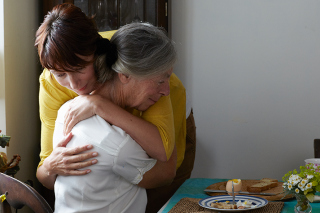 3 in 4 U.S. adults want access to paid leave and affordable childcare. Here's what this means for employers, including how they can meet the demand for family-friendly benefits.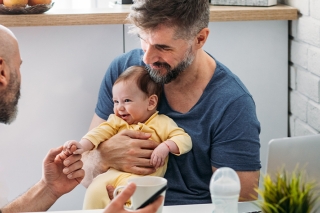 Paid Family and Medical Leave and Paid Family Leave laws can feel like a moving target. Read about 5 PFML and PFL tips that can help you plan rather than scramble.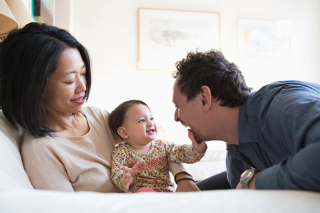 Oregon, Connecticut and New Hampshire are making important paid leave moves that could impact your programs.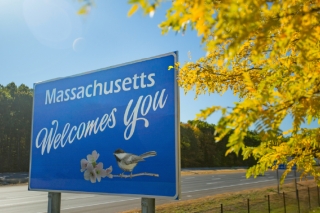 Leave laws keep getting more complicated. For employers in Massachusetts, that means you can expect to see complex leave interactions now that the state's paid family and medical leave program is in effect as of Jan. 1, 2021. Here's what you need to know about integrating PFML with disability and other leaves.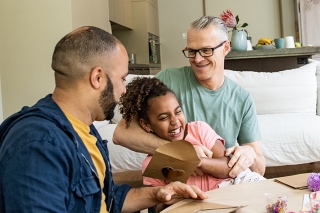 As more states pass PFML legislation, employers may want to have one blanket policy that covers all employees. But that could lead to compliance risks because each program has its own nuances. See what's similar — and what's not.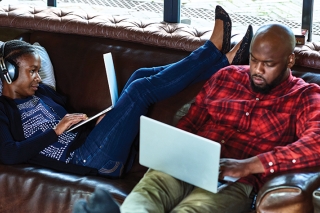 Thinking of a private plan for Paid Family and Medical Leave in Connecticut? There's a lot to know and do — including registering your business. Read this post for dates and details.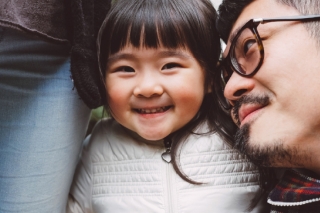 We found that 60% of employers don't feel very well prepared to administer their new state-mandated paid leave program.* Here are quick insights and resources to help you get ready. Plus, check out our recent PFML webinar for employers.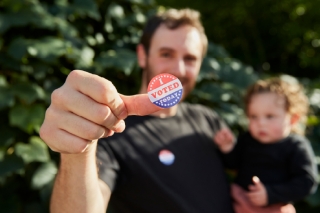 A first for Colorado and PFML! State voters passed a paid family and medical leave law — with 57% voting "yes" to ballot measure 283 on Nov. 3. See what comes next.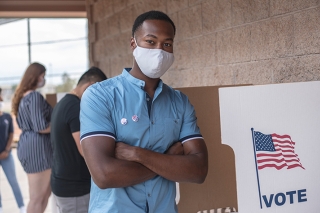 Two states and PFML programs to keep your eye on: New York and Colorado. New York announced its 2021 PFL premium and benefit increases. And Colorado residents will vote on a Paid Family and Medical Leave Initiative on Nov. 3, 2020. Here's what you need to know.