Get Streamlined Service
In life's hardest moments, ensure your employees and their loved ones receive compassionate support and streamlined service, including:
A specialist dedicated to each claim from start to finish
Streamlined, sensitive support from professionals who take part in grief training every year
Vetted referrals for grief counseling1
Complimentary record research, such as police reports and medical records2
Deliver Flexibility and Valuable Features
Explore how Group Life and Group AD&D insurance can help your team.
Customized Plans
Personalize a plan to fit your business needs.
Terminal Illness Benefit
Employees diagnosed with a terminal illness can request a portion of their Life insurance funds early with our accelerated benefit.
Employees Can Keep Their Coverage
With our right to convert and portability options, qualifying employees can buy coverage from The Standard if they leave their jobs.
Help With Premiums for Disabled Employees
Employees with a total disability may qualify for a waiver of premium for a specific time period.
Family Benefits
If an employee dies due to a covered accident, family members with AD&D insurance may be eligible for higher education, child care or career adjustment benefits.
Offer Extra Services Employees Can Use Now
Your plan may include access to services that can make life and travel easier.
Life Services Toolkit³
Support employees with digital tools to help families plan now and for the future. Group Life beneficiaries receive access to grief counseling, along with online tools to help with funeral planning, and common legal and financial issues for up to 12-months after a death.*
Travel Assistance³
Give employees and their families ways to travel more securely with Travel Assistance. This service helps employees prepare for trips, replace lost credit cards and passports, or find medical and legal services, anywhere.
AD&D Occupational Assistance³
Employees with AD&D Occupational Assistance can get help returning to work in your organization after an accidental dismemberment, such as a loss of a hand or sight. If that's not possible, we'll assist in a new job search.
Video: How Life Insurance Works
Learn and share the basics of Life insurance with this short video.
Video: AD&D Insurance 101
Share this short video to educate your team on the basics of Accidental Death and Dismemberment insurance.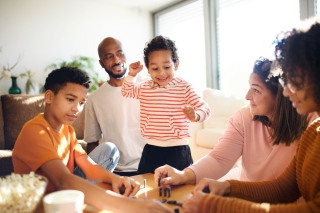 Explore More Ways to Help Employees
Build a sound benefits foundation with Life and AD&D insurance for your employees. Then offer them the option to increase their coverage at group rates — and cover family members. Or give your employees and their families access to Voluntary insurance at group rates, with automatic payroll deductions:
Additional Life and AD&D
Dependents Life and AD&D
Voluntary Group Life
Voluntary Group AD&D