Benefits Are Easier With AgilitySM
Score a robust benefits package for your small business team. It's easy with Agility.
No paper applications. No enrollment forms. No medical information. Manage your plans and pay premiums hassle-free, online.
Offer the benefits your employees value most:1
Life and AD&D insurance
Short Term Disability insurance
Long Term Disability insurance
Dental insurance
Vision insurance
Access the Agility Portal
Use the self-service portal to manage your policies.
Agility Resources
Business-Friendly Features
Fill the gaps in your benefits package with a flexible, scalable solution.
Small Business Solution
Available for businesses with two or more eligible employees
Three Coverage Levels
Good, Better and Best plans
Simple Billing
Pay online with ACH or credit card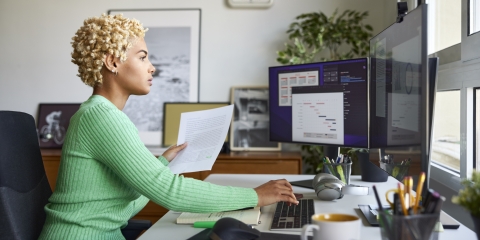 Benefits and More
Experience easy online access, rates you can rely on and more added-value services.
Access Everything Online
Use the self-service portal to manage your company's policies online, including:
Employee information updates, such as adding new employees or changing information
Autopayment feature
Automatic renewals
Recurring payments
Rely on Rate Guarantees
Offer more benefits with confidence, knowing your plans come with these rate guarantees:
Up to three years for Life, AD&D, Short Term Disability and Long-Term Disability insurance
One year for Dental and Vision. Up to two years if you purchase three or more other coverages
Get Added-Value Services
Your employees will appreciate the value-added services included with Agility plans:
Employee Assistance Program with LTD Better and Best plans
Travel Assistance with all Life insurance plans
Max Builder Dental Benefit
Orthodontia coverage is available for groups with 50% participation and with at least five employees enrolled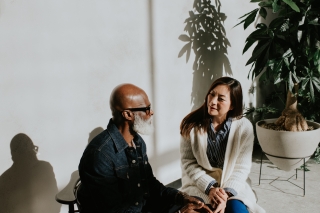 Help Your Team With Life's Challenges
Our Employee Assistance Program, also called EAP, is included in Better and Best plans with Long Term Disability insurance. This service offers a wide range of resources designed to help employees manage challenges in their work or personal lives.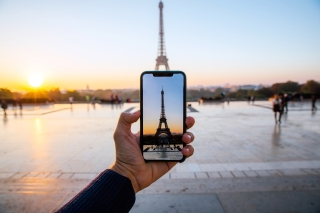 Security That Travels
Help employees plan trips and handle emergencies when they're more than 100 miles from home. Travel Assistance is a value-added service that's included in Agility Life insurance plans.