CenturyLink delivers hybrid networking, cloud connectivity and security solutions to customers worldwide. A global technology leader, the company has 37,385 employees and a high-performance culture.
Along with growth, CenturyLink experienced rising disability claims related to behavioral health.
For example, long term disability claims for behavioral health conditions exceeded industry benchmarks. And these conditions were one of the top two diagnoses for short term disability claims.
Focusing on Resiliency
To help address these challenges, CenturyLink launched the Employee Resiliency Initiative Project. The company also partnered with The Standard's Workplace PossibilitiesSM program. The goal was to understand and help address employees' unique needs.
A Natural Extension
We believe that highly engaged, healthy employees help us provide a strong customer experience. Workplace Possibilities provides a natural extension to this philosophy.
Senior Benefits Manager, CenturyLink
The Solution
CenturyLink partnered with Workplace Possibilities to develop and launch its Employee Resiliency Initiative Project — following three key steps.
Evaluate
Uncover Employee Concerns
CenturyLink conducted employee interviews, focus groups, surveys and benefit utilization analyses. That in-depth process uncovered employees' top concerns, including:
Attendance/schedule policies
Communication and managerial support
Health and wellness information and resources
Build Resiliency
Address Unique Needs
Based on the evaluation results, CenturyLink developed its Employee Resiliency Initiative — a plan to address employees' unique needs. It focuses on reducing the incidence rate and duration of behavioral health claims by:
Building resiliency and improving wellness
Improving communication of health and wellness information and resources
Sharing health and wellness information
Ensuring employees receive personalized support
Educate and Train
Help Managers Support Employees
The Standard conducted resiliency training for managers and supervisors so they could better:
Respond to and support employees' wellness
Distinguish between performance issues and disabilities
Identify services or resources to best support individual employees
The Results*
28%
decrease in new LTD claim incidence rate
48%
decrease in new LTD claims for behavioral health
Explore More Solutions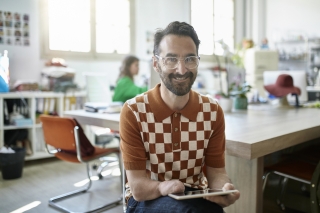 Learn about our Workplace PossibilitiesSM program, a proactive, whole-person approach to disability support. We provide customized solutions to help employees stay productive.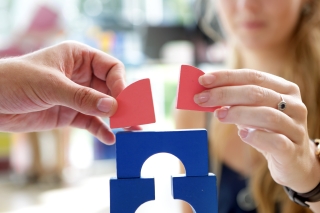 See how to recognize the cycle of behavioral health conditions and offer employees the right support at the right time.