Mental health and substance use conditions are pervasive and growing. More than one in five Americans (23.2 percent) experienced a mental health condition in 2016 alone.1 Chances are employers will experience employees with behavioral health conditions at the workplace.
About 73 million Americans suffer from behavioral health conditions. That term includes those with mental illness, substance abuse or both.1
Many suffer in silence — approximately 30 million people did not receive appropriate treatment.1
Growing problem areas:
Increase in the percentage of adults with major depression in the past decade1
Dramatic increase in the rate of suicidal thoughts, plans and attempts2
Ongoing national emergency related to opioid use and corresponding opioid overdose deaths3
Get the White Paper
Learn strategies to manage behavioral health conditions in the workplace.
Understanding the Cycle of Behavioral Health Conditions
5 Stages of Impact on Employee Performance
Employers often have no clear way to identify employees with mental health and substance use issues. They can't control what happens. But they can be aware and educated to respond in a supportive and effective way.
Being prepared can help supervisors:
Respond appropriately when needed
Support employees to perform at their best
Maintain compliance with appropriate regulations
Here are the five stages in the cycle of a behavioral health condition and some ways employers can help.
STAGE 1: RISKS EMERGE
Employees' behavioral health symptoms often begin without notice and are hard to identify. It's important at the early stages to create a safe culture for employees to seek help. All managers should receive training on how to document performance on a regular basis, noting any observed changes. Managers should also be familiar with all the resources the organization offers to support employees. Examples include management coaching and employee assistance programs.
STAGE 2: SYMPTOMS ESCALATE AND IMPACT PERFORMANCE
Employees' symptoms may increase to a moderate level and are more likely to have a noticeable impact on work performance. Employees may have more frequent absences — including FMLA or short term disability — and/or request accommodations under ADAAA to help them cope. Employers should initiate strategies for absence management and stay-at-work disability management support. By providing options, employers can help employees address issues proactively. This timely support can help them stay at work or return quickly.
STAGE 3: THE CONDITION BECOMES MORE SEVERE
Employees' symptoms will be severe at this stage. Problems and absences may escalate to the point that they need a disability leave. The need for accommodations also becomes clearer. Emphasize helping employees who may be able to stay at work. It's important to work with individuals one-to-one. Develop accommodations tailored to their specific limitations or restrictions. Proactively implementing accommodations may help keep an employee engaged in their work, successful in their role and more supported by peers.
STAGE 4: CHRONIC IMPAIRMENT
At stage 4, employees may continue to experience severe or chronic symptoms. They may apply for long term disability benefits. Individuals may also start seeing themselves as "a disabled person," struggling to find purpose or meaning in life. It's important that employers continue or begin goal-directed case management and return-to-work support. Note that there's a better chance employees will return to work with earlier interventions.
STAGE 5: RECOVERY
This stage is when employees begin to see their conditions improve. Progress could result from treatment or be part of the natural course of the condition. Employees can recover at any stage of their journey with the proper response and intervening strategies. Recovery before severe or chronic stages often depends on connecting with timely care and support. Effective support can empower the employee and rebuild confidence.
Conclusion: Awareness and Training Can Make a Difference
Employers can't afford to ignore the problem. Mental-health and substance-use conditions are common in the United States. These conditions may impact employees' work performance without effective services and support.
Focus on changing workplace culture. Issues of stigma, shame and fear of negative consequences often mean conditions aren't disclosed. Employers are often blindsided when employees' behavior starts to suggest behavioral health issues.
Understanding is key. Recognizing the general course of these conditions is the first step. Training can assist managers in early identification and helpful responses. Employers can offer programs and benefits when employees are having problems. Coordination between all stakeholders and vendors is also essential. That can increase the odds that employees will achieve timely and sustained recovery and return to productivity.
Watch This Webinar for More Insights
Breaking the Silence to Improve Behavioral Health Conditions
Explore more insights with Dan Jolivet, Workplace Possibilities℠ practice consultant at The Standard and the white paper's author, in this recorded webinar.
More Behavioral Health Resources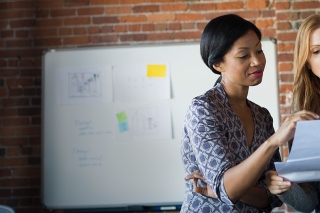 Most employers aren't confident providing accommodations for behavioral health conditions. See how you stack up and get more insights from our Absence & Disability Readiness Index.
An organization's approach to disability management and employee productivity are uniquely linked. See our research to help address behavioral health and the employee experience.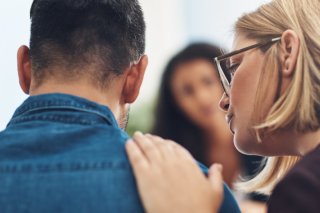 Read our Workplace PossibilitiesSM blog for best practices from our experts about helping employees with behavioral health conditions.
Want to Better Manage Behavioral Health Conditions?
Learn more strategies to manage behavioral health conditions in the workplace. Get the complete white paper now — and don't miss the checklist on p. 13.