Disability Management and Employee Productivity
The Standard conducted a research study1 to learn more about employees' perceptions of and engagement with their employers' disability management programs.
We learned that an organization's approach to disability management and employee productivity are uniquely linked.
This report focuses on four insights you can use to start a conversation about improving the employee experience.
Four Insights to Help You Improve Disability Management
See how these four insights are related to your workforce.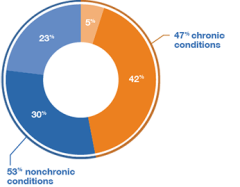 Be Prepared to Support a Range of Health Conditions
Employees at companies of all sizes reported a wide range of health conditions that lowered productivity or required a disability leave.
Nearly half of employees surveyed experienced chronic conditions which could lead to needing more support and potential time off.
Leave length varies by condition: Average = 59 days (mental health conditions are nearly twice the average)
Length of leave is just one consideration. Employers need to be prepared to tackle potential challenges, including productivity and financial impact, co-morbidity and return-to-work impact, and mental health conditions and accommodations.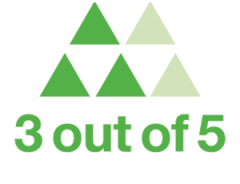 Where Employees Go for Help Can Define the Experience
Working with their direct supervisor may create unnecessary concerns for employees on disability leave. In contrast, working with an HR manager left employees feeling more valued and productive.
3 out of 5 employees on disability leave who worked with a direct supervisor were concerned about losing their job.
Working with HR led to more communication while on leave, resulting in shorter leave time — between 4 and 26 days less.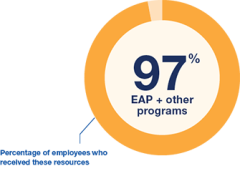 Connecting Employees to Resources Can Positively Affect Time Out of the Office
Employees who approached HR were more likely to be connected to their organization's disability carrier than those who approached direct supervisors.
When carriers are involved in disability management, more employees are provided with workplace resources that can improve their experience, manage health conditions and enable them to return to work safely.
Employees who used at least one workplace resource felt more valued by their employer and more productive on the job than those who didn't.
If an employee is required to take a leave, those who were connected to workplace resources experienced shorter leave durations — up to 31 days less.

Workplace Accommodations Can Help Employees Return to Work Sooner
One of the survey's key findings was that 89 percent of employees who have a health condition took a disability leave. This shows the potential negative impact on employee productivity. Workplace accommodations can help employees return to work sooner.
Employees who received reasonable accommodations and support from their employers returned to work 30 days sooner, on average.
Simple accommodations — which may cost nothing — can be help support an employee's health condition. A disability insurance carrier can provide creative solutions to manage more unique conditions and complex needs.
Only 20% of HR Managers Know How Accommodations Support Positively Impacts Leave Time
Our recent survey2 of HR managers at the 2018 SHRM conference found that only 20% knew how many fewer days of disability employees take when provided with workplace accommodations.
Take our quiz and find out where you stand when it comes to employees on disability and workplace productivity.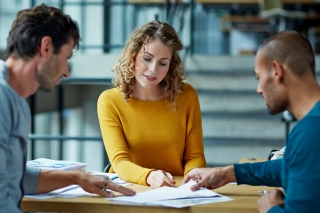 From Insight to Action
Our research provides critical insights into how you can improve your disability management program. Now it's time to make it actionable. Use these key steps to build a robust training program in disability management.
Identify a potential health condition
Understand how a disability carrier can help
Initiate a difficult conversation
Recognize an employee's sensitivity to special treatment
Communicate regularly with an employee on leave
Use accommodations as a tool to help employees and employers
How Can You Make Your Disability Management Experience Better?
You'll find even more details in our full report.