The Challenge
Phoebe Putney Health System has 3500+ employees — from physicians and nurses to professional and custodial staff. The hospital system wanted to move away from traditional employer-provided insurance to a unified program of benefits with incentives for cost and wellness built into every plan.
Phoebe Putney had worked with benefits firm OneDigital on designing a benefits strategy that would make its vision a reality. Now it was time for a carrier to create products that would support the strategy.
Could Phoebe Putney find a carrier to build the new products it envisioned? How could Phoebe Putney get more of its employees to sign up for new products?
The Solution
Standard Insurance Company (The Standard)* worked with OneDigital and enrollment firm Hodges-Mace to build and deliver a product that would support the client's vision.
* Phoebe Putney's partnership is with Standard Insurance Company of Portland, Oregon, which is licensed in all states except New York.
Partnership:

The Standard Stepped Up

OneDigital looked for a carrier who was willing to partner, adapt to the client's needs and create a new product. The Standard accepted the challenge.
Innovation: Listening Led to Something New
Conversations with our client during a two-year collaboration led to an enhanced hospital indemnity group insurance product. We built Hospital Indemnity Plus with a bonus benefit payout if employees stayed within Phoebe Putney's health system for care.
Communication:

Revamping Our Methods

Hodges-Mace delivered the product to Phoebe Putney Employees with a mid-year enrollment strategy that included ongoing education and personalized communications.
Unprecedented
It was unprecedented for The Standard to be willing to establish a new product with a client like us ― we're not a Fortune 100. You could have developed this product and we could have bolted.
AVP, Human Resources, Phoebe Putney Health System
The Results
9%
Average Enrollment for Hospital Indemnity Insurance
22%
Enrollment for Hospital Indemnity Plus
Enrollment for HI+ exceeded 22%. That's a record for Phoebe Putney!
Bar Raised
Our innovative work with OneDigital and Phoebe Putney has made the HI+ model more popular with other health systems.
Win-Win
Employees enjoyed financial benefits for using their employer's network. Phoebe Putney saw more business, as incentives drove employees to seek care from their employer.
Waves in the Insurance Industry
It has caused waves in the insurance industry. There are now other major carriers who are going to come out with this type of hospital indemnity product. They know they have to do it because this is the new norm.
The Standard, Senior Employee Benefits Consultant
More About This Case Study
Explore the entire case study to see how a unique partnership helped Phoebe Putney achieve its vision for a program of benefits that drove wellness with incentives built into every product.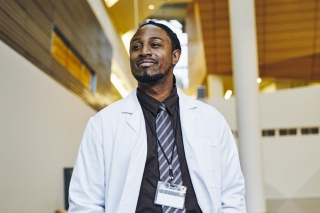 Discover how rethinking enrollment led to higher participation and greater retention for Phoebe Putney.