Regions Hospital is a full-service hospital and Level I trauma center serving Minnesota and Western Wisconsin. Founded in 1872, the organization has more than 5,600 employees in its various facilities and clinics. Regions Hospital's nationally recognized specialty care teams, leading-edge treatments and ongoing research ensure top-level care for its patients.
Given Regions Hospital's sizable employee population, the organization faced challenges to provide personalized support to employees with disabling conditions.
The hospital was interested in finding a disability program that ensured its employees received tailored assistance to manage their health conditions.
How could Regions Hospital implement a disability management program that would:
Provide tailored support for employees on a disability leave or in need of accommodations?
Integrate into its existing wellness offerings?
A Seamless Experience
Providing our employees with a seamless experience is a top priority for us. As employees are often stressed while on leave, The Standard's program helps them feel reassured while they recover.
Employee health and wellness lead nurse, Regions Hospital
The Solution
Direct HR Team Support
Regions HR team partners with a Workplace PossibilitiesSM consultant, who meets weekly with the hospital's employee health and wellness lead nurse, Margaret Nielsen. The two discuss employees who are out on leave and determine solutions to help them get back to work or stay at work.*
Wellness Program Integration
As part of its robust wellness program, Regions Hospital offers all employees access to its Resiliency Center, a quiet space for employees to relax and manage stress. Employees with disabilities are often emotionally spent, and the Workplace Possibilities program ensures they are referred to appropriate programs or benefits through the Resiliency Center as part of any stay-at-work or return-to-work plan.
Compliance Assistance
In evaluating employees on leave, Regions' HR team may partner with its Workplace Possibilities consultant to consider how to help employees with supportive accommodations. The consultant provides the HR team with ideas on potential options, such as ergonomic solutions, that can help Regions' HR team navigate and document accommodations under the Americans with Disabilities Act Amendments Act (ADAAA).
The Results
Reduced Workload
A Workplace Possibilities consultant works directly with employees to understand their needs and manage the return-to-work details. Because the consultant keeps the Regions team informed, they can focus on preparing for the employees return.
Informed Departments
The consultant and the lead nurse help to keep direct supervisors updated on the status of their employees return to work. They discuss any restrictions the employees may have upon their return and help determine ways to accommodate them.
Seamless Employee Experience
The personalized support helps employees feel reassured in returning to work. They appreciate the ability to voice concerns to the consultant and have them addressed as part of their return-to-work plan.
Holistic Employee Support
Regions Hospital is a proactive supporter of the Workplace Possibilities program. They understand the importance of holistic employee support and are committed to ensuring employees get the help they need to manage their health conditions.
Senior Director of the Workplace Possibilities program, Standard Insurance Company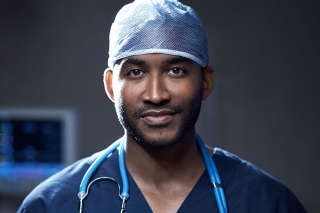 A Different Approach to Disability
Our unique program was the key factor in helping Regions Hospital improve its return-to-work experience.
What Else Can The Standard Do?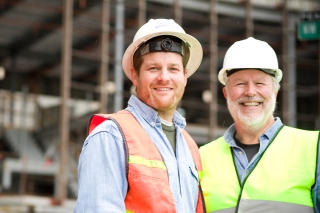 We helped an engineering consulting firm create a program that reduced disability leaves while supporting their culture of safety.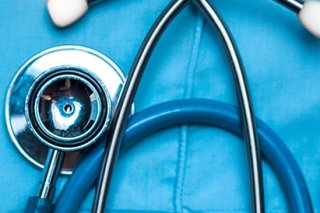 Partnering with a broker and an enrollment firm, we worked with Phoebe Putney Health System to realize its vision for benefits built on employee wellness.