Give clients the option for us to take on certain administrative tasks or shoulder fiduciary responsibility for certain plan duties. We can help them avoid common errors, such as exceeding contribution limits or failing to provide proper participant notices.
You decide what you'd like us to handle and how visible you'd like us to be with your clients.
Let Us Handle Administrative Services
Standard Retirement Services, Inc., can take on a range of administrative tasks. We can even take on ERISA 3(16) Delegated Administrative responsibility. 
Delivering Required Documents
Let us take responsibility for delivering required notices, statements and disclosures, including: 
Summary Plan Description 
Summary of Material Modifications 
Quarterly participant statements 
Summary Annual Report 
Annual disclosure of plan fees 
Safe Harbor 
Qualified Default Investment Alternative, or QDIA 
Automatic enrollment 
Required blackout notices 
Safe Harbor contribution termination notice 
Notice of receipt of Qualified Domestic Relations Order, or QDRO 
Fee and investment change notices
Managing Loans and Distributions
Give us the responsibility to:
Manage the distribution process from the start of a request to disbursement of funds
Review hardship requests and the amount of need
Verify loan limits and distribution eligibility against a plan document
Communicate directly with participants, so no action is required from an employer
Notify participants of quarterly deadlines and distribution and default requirements
Manage process from receipt of a proposed QDRO to the segregation of the participant's account
Review and ensure the qualified status of QDROs
Eligibility Monitoring and Notifications
Allow us to:
Track employee eligibility based on the plan's provisions
Notify employees of their eligibility
Provide information for easy enrollment online
Benefits for You and Your Clients
Reduced Workload
Give yourself and your clients more time to focus on other priorities. Let us handle the delivery of required participant notices. 
Clean Data
We validate information on each employee with every payroll. With the latest and most accurate data, you can help employers avoid fiduciary risk and the time it takes to correct bad data. 
Consistent Service
Work directly with our experienced problem-solvers and knowledgeable professionals.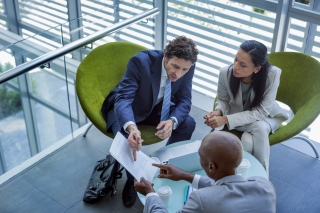 We Can Put Our Accountability in Writing
We can back our services in writing with a "hold-harmless" indemnification clause. We put this language in all contracts when we act as the 3(16) fiduciary.

"We agree to indemnify and hold you harmless from and against all claims, actions, obligations, damages, liabilities, penalties and expenses, including reasonable attorney's fees, asserted against you to the extent such claims, actions, obligations, damages, liabilities, penalties and expenses are the direct result of our default of our responsibilities under this agreement, provided that you notify us promptly of the commencement of such action and cooperate as reasonably necessary in any defense…"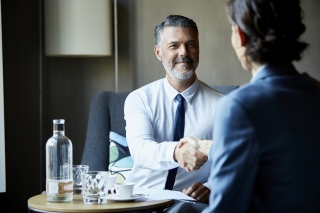 TPA-Friendly Partnership
Whether you work with a third party administrator or manage a TPA firm, we can work closely with you to decide on administrative responsibilities. This makes the process more efficient for everyone.