Key Tips to Help Clients With Committee Documentation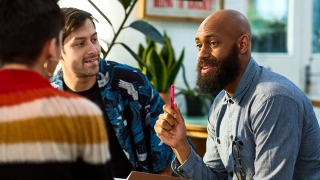 Retirement plan committee documentation is an important task for plan sponsors. Unfortunately, it's an often overlooked one.
Plan committee members provide fiduciary oversight of an organization's plan. They attend regular meetings and help make decisions. But they're often not fully aware of their responsibilities. Do committee members know if they're considered a fiduciary under ERISA? Do they understand how to interpret key plan provisions and if members are abiding by the plan document?
These are just a few questions that need answers and, in some cases, documentation. And because committees experience turnover, keeping documents up to date is vital.
Want to help your clients stay on top of committee documentation within the plan's fiduciary file? These key tips can help:
Signed fiduciary acknowledgement. Make sure committee members have acknowledged their fiduciary liability in writing. The best way to do this is to have each sign a fiduciary acknowledgement.
Signed formal board resolution. It's a good practice to keep a signed formal board resolution in the fiduciary file. A formal resolution can be used to establish the committee, list responsibilities and provide an up-to-date list of its members.
Fiduciary training. Ask plan sponsors if committee members have ever completed fiduciary training. Training ensures that they fully understand their duties and are prepared to comply with fiduciary guidelines. If they've undergone training, document this in the signed version of the meeting minutes.
Fiduciary liability and fidelity bond coverage. Check that plan assets and committee members have fiduciary liability coverage, as well as a fidelity bond. ERISA requires that every plan fiduciary be covered by a fidelity bond to protect plan assets from fraud and dishonesty. As you work to grow your business, keep this topic in mind as a cross-selling opportunity. Providing information about fiduciary liability coverage and bonding can lead to greater networking with advisors who sell this type of liability insurance.
We have resources to help you and plan sponsors with committee documentation and all steps of a plan review. If you'd like to see a sample fiduciary acknowledgement and share it with your clients, fill out our form and we'll send one your way. Contact your retirement plan consultant to learn more about how we can help.
Request Your Sample Fiduciary Acknowledgement
Nothing contained in this material is intended to constitute legal, tax, securities or investment advice, nor an opinion regarding the appropriateness of any investment, nor a solicitation of any type. This document was not created with any particular plan in mind. The Standard does not offer tax or legal advice. Employers and plan participants should contact their own legal, financial or tax advisors for advice based on their own unique circumstances.
---
More About Sales Insights & Tools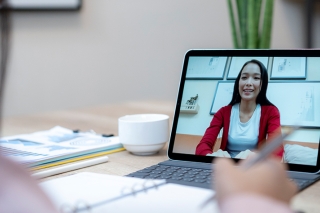 We've come up with even more ways to help you build your pipeline and grow your business. Check them out now.
Can you afford not to have a plan for growing your sales in 2021? Follow our 4-step plan to create one now.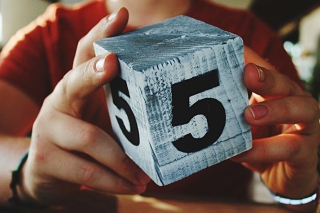 Have you heard about the 5 Moments of Truth? Learn how each one can open the door to greater business success.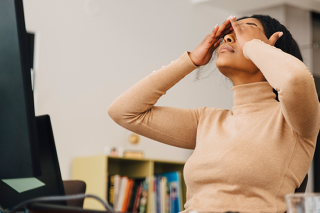 Scary fines. Time-consuming tasks. See how you can help plan sponsors with the burden of delivering required notices.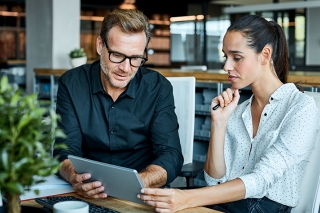 Compliance testing is a daunting task for plan sponsors. You can help by connecting clients to a provider partner who goes above and beyond.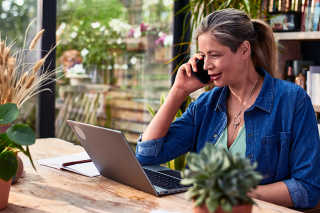 Ready to schedule annual plan reviews with your clients? Make time to discuss measurement and strategic planning.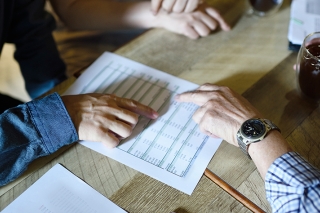 See why we call the Form 5500 filing experience one of our 5 Moments of Truth.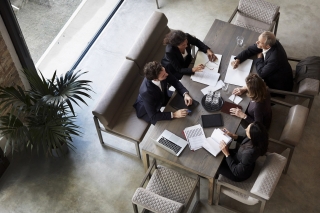 If you're hearing more questions from clients about MVAs, interest rates might be the reason. We've created two scenarios to help you prepare for that next conversation.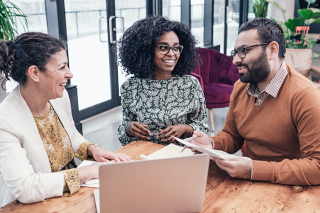 Go beyond the basics to learn the differences between a general account and a separate account.