Why Income Protection Matters: Gap Coverage for Key Employees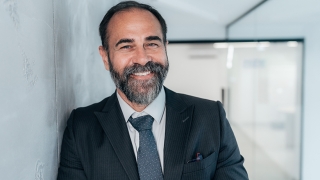 Group long term disability insurance provides strong income protection for many employees, covering 40% to 60% of their base salary in the event of a disability. This benefit works for most employees, ensuring a comfortable and stable disability leave. But what about employees whose LTD coverage may fall short?
A typical LTD plan has a monthly benefit maximum that can leave some high earners with a sizable income protection gap if they are unable to work due to disability. And while it's possible to increase benefit maximums, this strategy may still result in an income protection gap, while also increasing the premium rates for the entire group.
That's why your clients may want to add Guaranteed Standard Issue individual disability insurance. IDI can help high earners protect higher incomes, bonuses, distributions and other incentives they count on.
Doug Waters, a longtime employee at The Standard, found himself turning to the same benefits he recommended throughout his professional career. Share this video with your clients to highlight how important income protection can be for high earners:
Your clients can protect their highly compensated employees from financial disruption if they go out on disability. Help clients to stand out with a robust benefits package that provides solid coverage for all employees.
Learn how we can help cover your clients' highly compensated employees with our individual disability insurance options.
---